Warning: May contains high-level English mistakes. Sorry.
Since my early childhood, I was a peculiar kid. I would overreact when my parents were sick. I would think a regular flu would kill myself or my family, and I had a terrible fear of losing something.
I got better over time, but a couple of years ago (I'm 27, so probably when I was 24) I almost lose it. I had a feeling like my body was rotting. I started to cry for trivial things. Yeah, I thought that was my end.
Then, I finally consulted a doctor, and I was diagnosed with OCD (Obsessive Compulsive Disorder).
But you may be thinking: "What is OCD?"
This image may help you.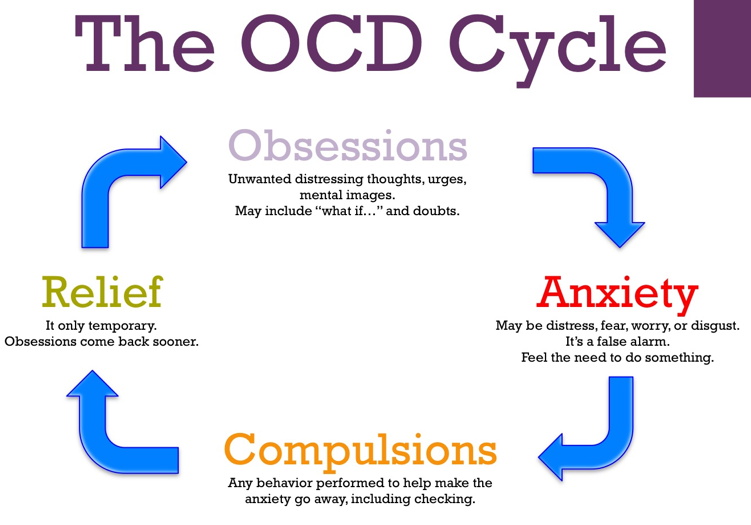 This is exactly how my mind works right now. After my "breakdown" I spend one and a half or two years with medication. Did it worked? Yeah. So far I never had another crisis like the big one in 2017.
Today, I take exactly 8 pills per day. It may sounds like a lot, but it's not like I walk with medication in my pockets.
My mom keeps saying that I must do something in order to avoid negative thoughts. Video games, animes, chatting with friends, or simply taking a walk helps a lot, but sometimes I lack the will to do those things.
Did you ever played Chaos; Child? No, I know. But I'll explain what happens.
In that game, the protagonist comes to conflicts in his head, then you can select if he will have a "Positive" or a "Negative" thought. That's like real life, you may have a positive reaction to a situation, or a negative. But if you have OCD, you will probably go to "Negative".
That's a silly comparation, but it's the way I like to explain it.
Where I was... Oh, right. So, the doctor still doesn't know when I will stop taking medications, but I really want to be more active with my friends. Laying down in the bed having thoughts about my death won't take me anywhere.
So, sorry if this post was hard to read due to english mistakes, or maybe I dragged it too much.
I joined VG Chartz because I love gaming, and I love to chat with friends. And I know it's a good step to my cure. I don't post a lot here, so maybe some of you guys never saw my nick before. Well, pleased to meet you. You can call me Alex.
Thanks for reading it. Also, sorry if it took too long for me to open my heart with you guys, today I was feeling like it.