Wanted to jot down my thoughts on the game because it's been going up and down as I've been playing.
It never looked like my type of game, presuming I wouldn't be too interested in the story. But because a friend of mine started playing it, and because I thought the turtle house looked impressive in one of the videos I've seen, I decided to give it a shot.
And during the first couple of hours or so, the game was pretty much what I expected, having seen some videos of the start of the game already.
At that point I considered that I may stop eventually, if it doesn't become more interesting to me. Not that it's a bad game. It's very well made. It's just I have a lot of other games I'd rather play instead, like finishing Persona 5, or playing Kingdom Hearts 3, Spiderman, Resident Evil 2, etc. So I kinda have to force myself to get through God of War, or I'll possibly never do it.
Then I got to the lake, where the world opens up, and I started having more fun doing side quests. I believe I did all of the ones available, including rescuing the dragon, before moving on with the story.
And then I was taken by surprise by something, and that's the world design. Even though I had seen the turtle, I didn't expect a whole world looking like this: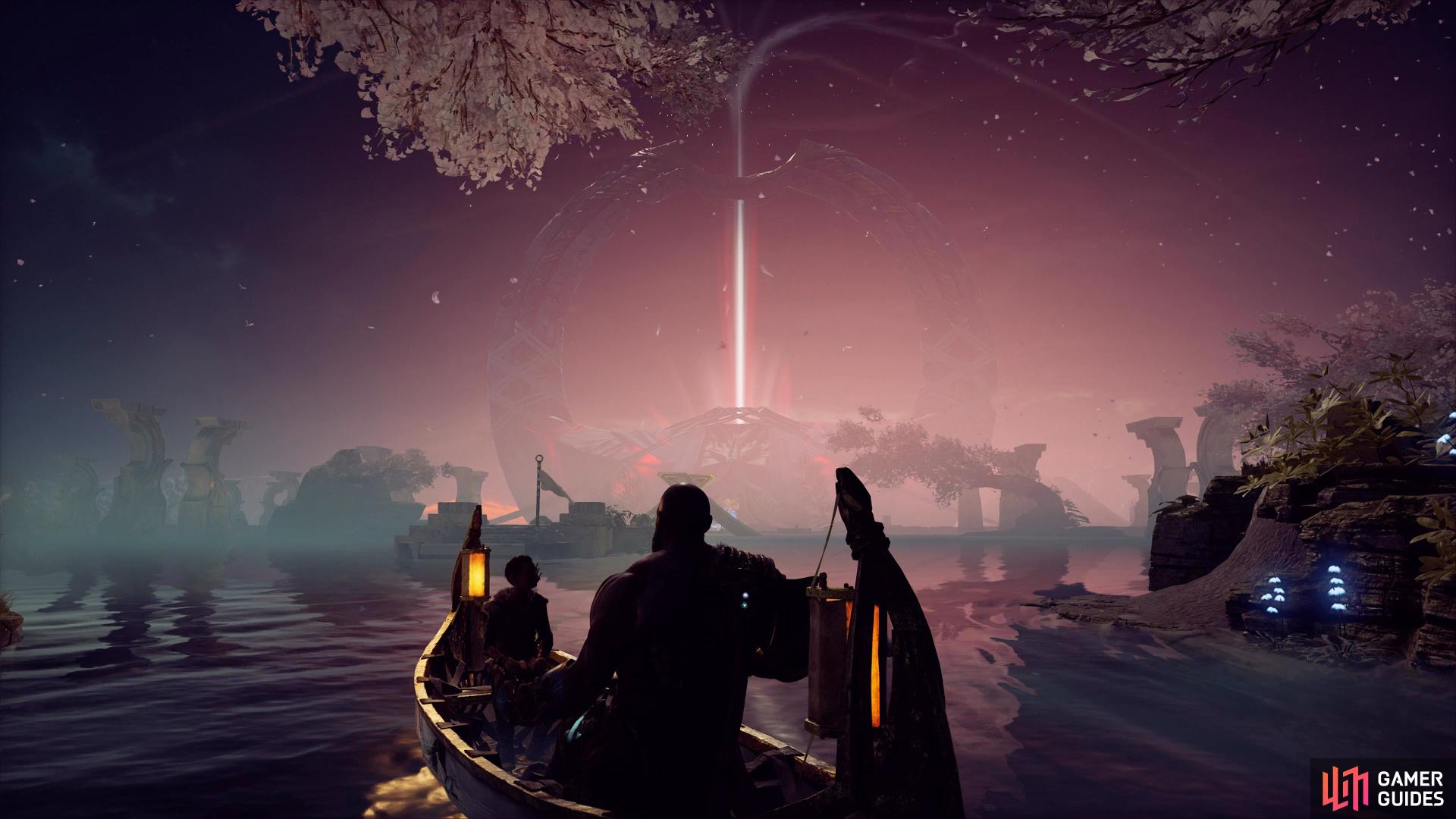 Really loved the design of Elfheim. Looks gorgeous.
I enjoy the chit chat between the main characters. The main story however... so far I'm not invested in any of the characters enough to care much.
Today I tried playing again, and after lowering the water level in the lake I had access to new areas for more side quests.
The problem this time is that I didn't enjoy doing them. And I think that has to do with the rewards. I've noticed that these side quests tend to give me some materials to craft/upgrade gear, but never enough to actually be able to do it. Not for anything worthwhile really. I got a rare Tyr's wristband, but that's about it.

Can't really make anything Legendary that looks worthwhile, and nothing Epic, in spite of doing probably over a dozen of those side quests by now, and opening every puzzle chest so far. So I have no more motivation to do side quests. At least not now.
So that leaves the main story, going to Jotenheim. I hope I start getting invested in the story, because otherwise I'll either lower the difficulty to Easy and just rush through the main story, or I may possible put the game aside and play something else.
Even though combat is well made, and I don't find it boring, I also rarely find it interesting aside from fighting the giants, bosses, and the finishing moves. The purple level enemies that one shot you are not particularly fun either. I know I'll get the Blades of Chaos later, so maybe that'll be more fun.
I don't have an issue with the combat though. But if I had really enjoyed it, then maybe the side questing yesterday would have been more enjoyable as well.

How far into the game am I?
Last edited by Hiku - on 23 May 2019