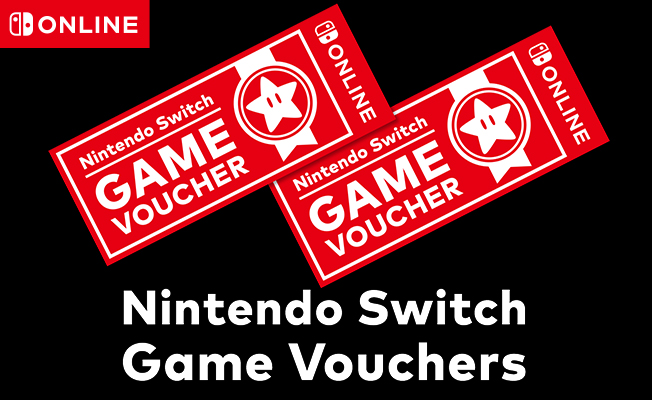 ​
Fans with a paid Nintendo Switch Online membership can purchase a pair of Nintendo Switch Game Vouchers for just $99.99 through July 31, 2019.

You can redeem the vouchers for digital versions of select games on Nintendo.com or Nintendo eShop on your system. Vouchers are valid for a year after you purchase, so you could use one voucher now and save another for an upcoming title—or redeem them both right away.

The games available right now for purchase with the vouchers are:


1-2 Switch
Arms
Bayonetta 2
Dragon Quest Builders
Fire Emblem Warriors
Fitness Boxing
Go Vacation
Mario Kart 8 Deluxe
Octopath Traveller
Pokémon Let's Go Pikachu / Eevee
Splatoon 2
Super Mario Odyssey
The Legend of Zelda: Breath of the Wild
The World Ends With You: Final Remix
Xenoblade Chronicles 2
and more
https://my.nintendo.com/news/32c2b9cc03c8b44d
Pretty neat deal from nintendo, I will probably buy at least one set of these vouchers. I still prefer my games physical though. It should be noted though that you will still get 5% back from My Nintendo gold coins.
Check out my lastest games review: Fast RMX and Snipperclips: Cut it out Together