Putting Sony's 4.2 million PSVR sales in context
Headset's attach rate is somewhere in the Sega CD/32X range.
Nearly three years after consumer virtual reality became a real thing, the market is still trying to determine whether it's a growing market niche or a dwindling technological fad. Entering into that debate this week comes Sony, which is now trumpeting 4.2 million PlayStation VR headset sales through March 3 of this year.
While 4.2 million is certainly a big number in and of itself, its actual import depends a lot on what you're comparing it to. So to put Sony's latest report in context, we've gathered a bevy of relevant comparison numbers for you to peruse in both chart and list form. Use this as a handy reference for your next debate about whether console virtual reality is a "dead end" or not.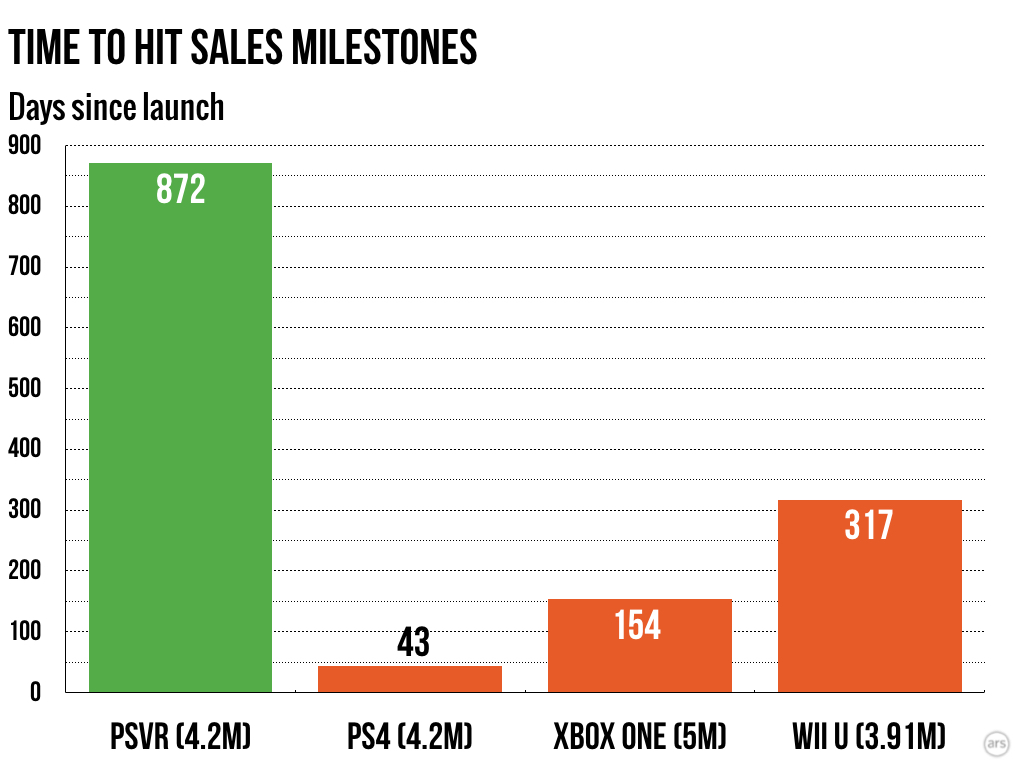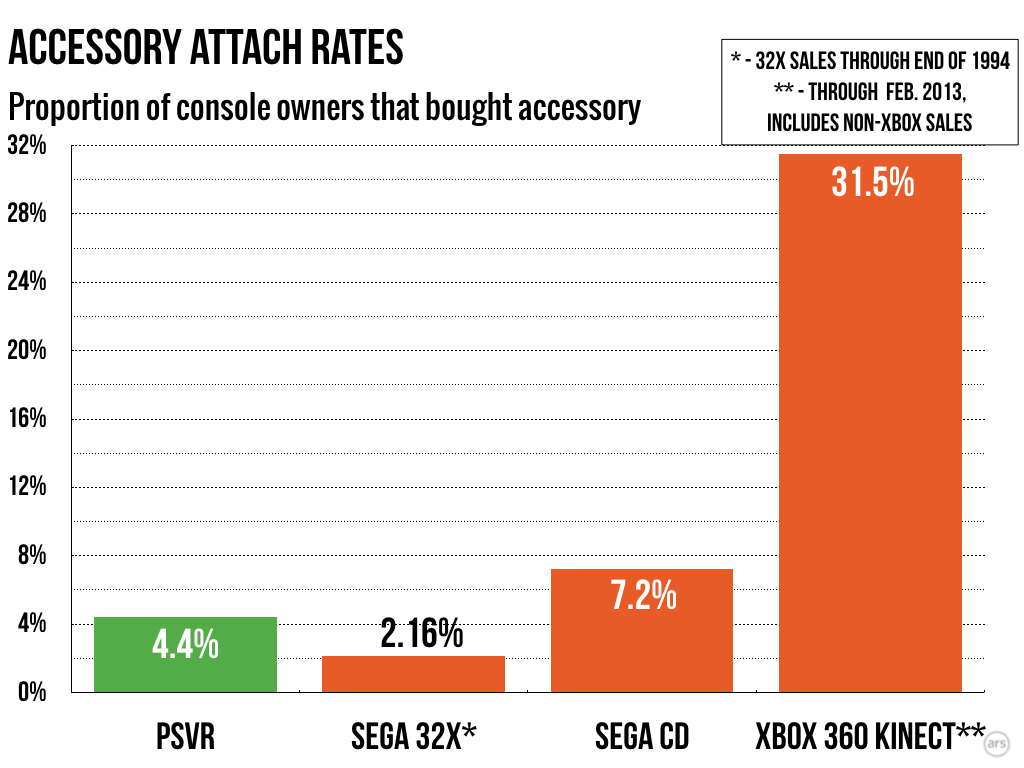 More here
---
Here is a closer look at the PSVR sales.
I was always wondering, why people thought PSVR sales were good. IMO they are not. Not at all.
And that goes for other VR-Devices as well.
Your thoughts?
Last edited by CGI-Quality - on 05 April 2019
Imagine not having GamePass on your console...