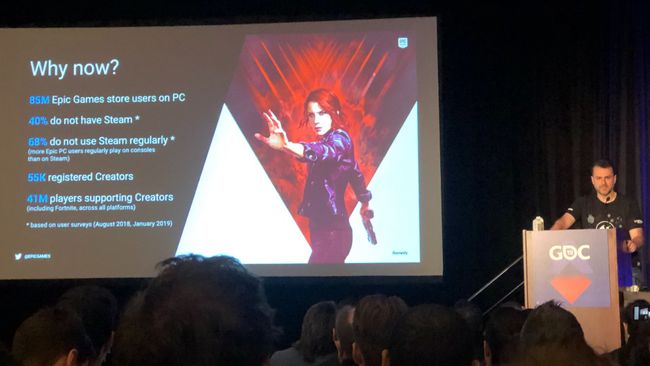 Epic Games said during a GDC presentation today that there are now 85 million registered users of the Epic Games Store on PC—and, according to user surveys from August 2018 and January 2019, 40 percent of them report not having Steam.
Although Valve has not recently reported the total number of Steam accounts registered, in January, the company reported 90 million active Steam users.
According to the survey Epic performed, 68 percent of Epic store users don't use Steam "regularly," a figure that seems awfully high given Steam's decade-plus dominance of the platform. But the multiplatform Fortnite is the x-factor here: The slide also said that "more Epic PC users regularly play on consoles than on Steam."
There are also roughly 55,000 registered Creators on the Epic Games Store, and 41 million players supporting them across all games, including Fortnite, and all platforms.
Source: https://www.pcgamer.com/40-percent-of-epic-games-store-users-say-they-dont-have-steam/