With 22 months on the market, Nintendo Switch has shipped 32.27 million units of hardware.

Here is how it compares to other console hardware, when launch aligned.

At the moment it's tracking above PS4 and inline with Wii (Although will likely not keep up with Wii next year) pic.twitter.com/UPb7jmrApU

— Daniel Ahmad (@ZhugeEX) January 31, 2019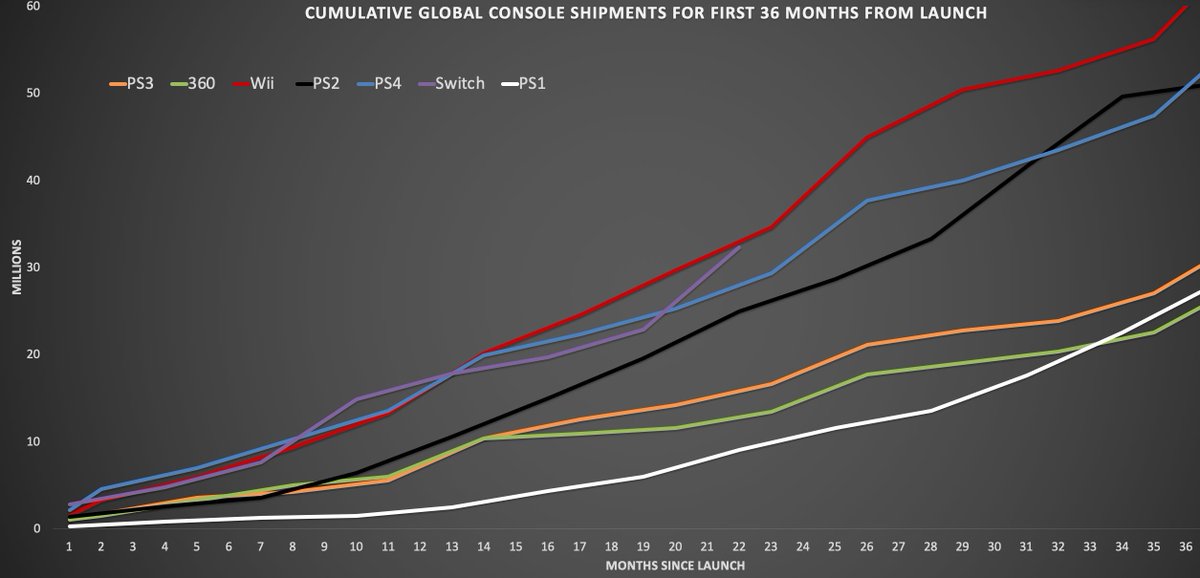 Keep on mind that all consoles for graph are at least 85m+ sellers.