This week, PlayStation Korea rolled out price cuts for the PS4 and PS4 Pro for a limited time only. Folks have lined up in droves.

The PlayStation 4 launched in South Korea on December 17, 2013.

The PS4 Pro is originally 498,000 South Korean Won ($444), but it's marked down to 348,000 KRW ($311), while the 378,000 KRW ($337) PlayStation 4 is 248,000 KRW ($221). The PSVR is also on sale, priced at 298,000 KRW ($266) from 448,000 KRW ($400).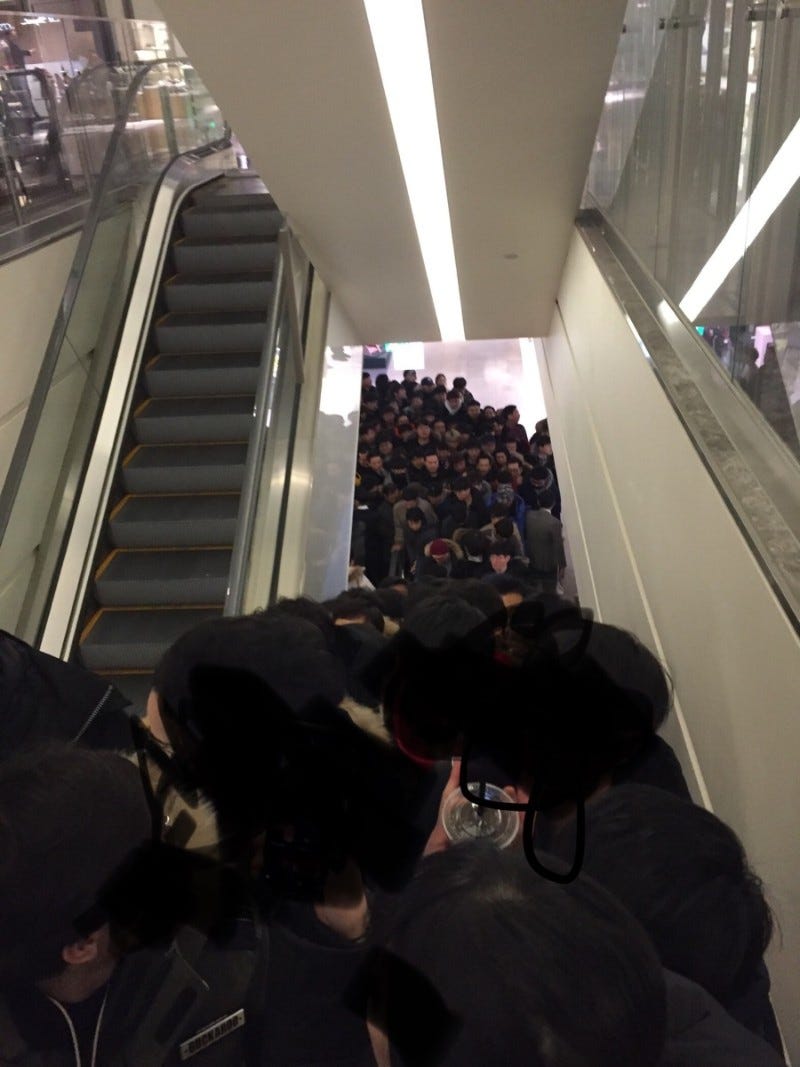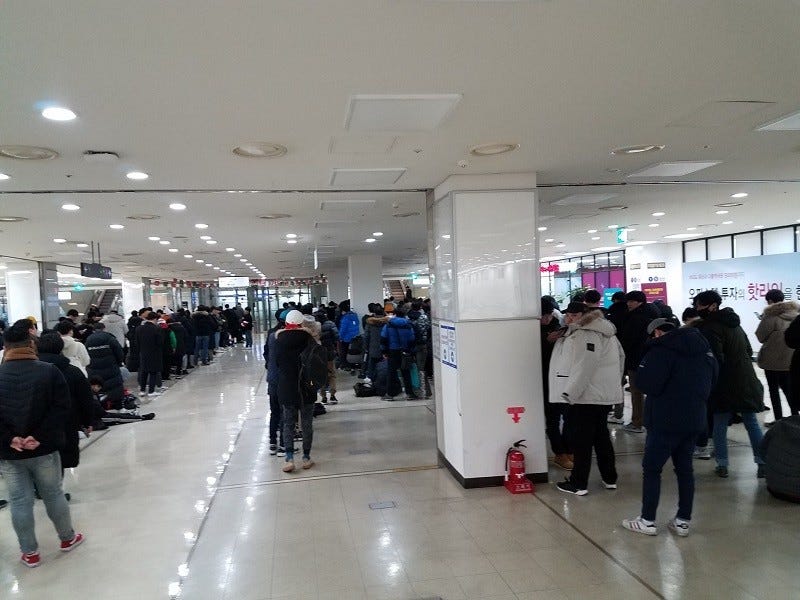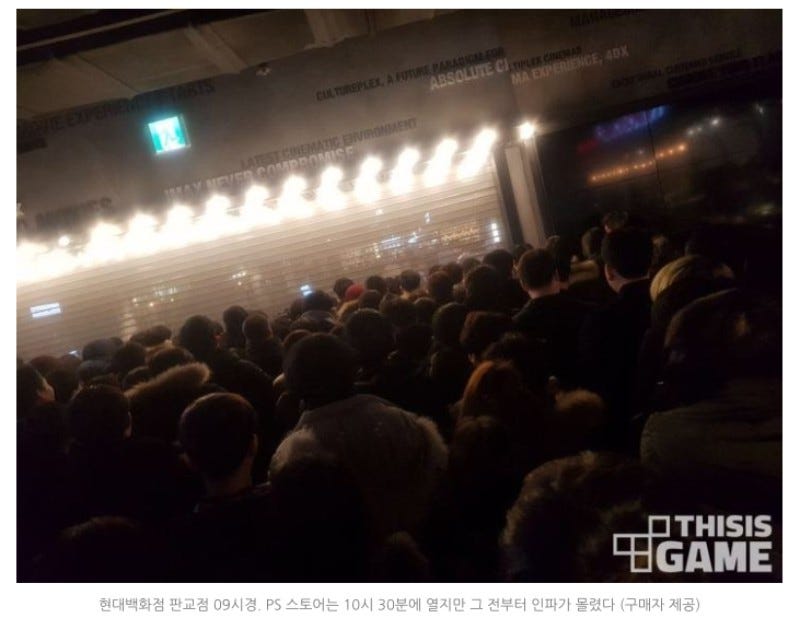 https://kotaku.com/massive-lines-in-south-korea-for-the-playstation-4-1832045873
The PS5 Exists.