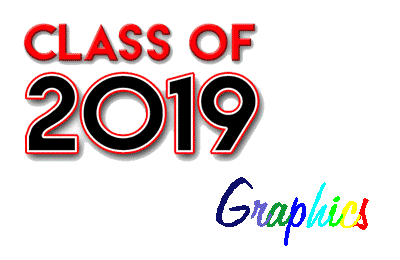 Hello and Welcome everyone!
So, what we're going to be doing this time is a little different. First, I'd like to congratulate God Of War for being voted VGC's Best looking Game Of 2018!
Now..........let's get to the Class Of 2019. In past years, I'd put a bunch of games up and we'd get the ball rollin'. However, this time, I want everyone to pay close attention to the post just after the OP. I will write a handful of games, all of which I've either seen praised for their graphics and technology or that I would personally nominate. Out of that list (and whatever others you guys give as ideas), we'll choose 10. From there, we'll create a poll and I'll have images in the OP to coincide with them. I'll also have a 'Wild Card' from time-to-time. That is a game that is possible to be unveiled, and released, in 2019.
The way it works ~ just provide me with a game you think could be a serious looker and technological pusher for 2019. What makes up the graphics? Physics? The technology behind these things will be much more at the forefront this year! As an example, here is our own trasharmdsister: "For example, God of War used particles beautifully to bring its world to life and make it feel more fantastical and magical. And the quality was awesome. Really made me think we actually hit tech demo level from beginning of gen (That UE4 demo)."

Towards the end of each month, I'll have a poll with a few titles that released during that month. In it, there will be categories to choose from. All you have to do is vote for the game you think dominates one of the particular categories and I will add it to the table at the end of the month. The game with the highest votes in a said category will be nominated for that month. It will then face off against other games, in that particular category, at the end of the year. This will all depend on your votes, so get 'em out there! Here are a few guidelines...
PARTICIPATION RULES
MUST

release in 2019. It can even have a placeholder date, but cannot be pegged for any other year

Cannot be a Remaster (Remakes are good)
Must follow a general consensus. So, news articles, site threads, etc, etc that have taken note of graphical details and tech
Can be from any of the main platforms (PC, PS4, Switch, Xbox One)


CATEGORIES
Best Animations

Best Art

Best Character Models

Best DLC/Mods
Best Effects (AA, GI, SSAO/HBAO+, SSR, etc...)

Best

Environments

(A

nisotropic Filtering, Texture Maps, etc...)

Best Graphics Tech Running @ 60fps

(Consoles)
Best Physics
Best Use Of Ray Tracing (PC)
Overall Best Looking Game


I'll have assigned helpers this year, including one of our moderators: trasharmdsister so all ideas and suggestions are welcome! Let's make this as fun as we can, since no opinion or viewpoint is wrong. Give feedback in any of the categories above, as well thought out responses are particularly welcome!

By December 1, 2019, we will have a final 'Game of the Year' type of scenario, showing what games have been nominated throughout the year and then the finale: BEST LOOKING GAME IN 2019. At that point, everyone will nominate the best looking game from the 5 poll options. At the bottom of the OP, the Current Competition will be displayed, with the categories you choose from and the games chosen from a particular month! * NOTE * When posting pictures, try not to exceed 5 per post as to avoid clutter. Thanks guys!
ENJOY!
| | | | | | |
| --- | --- | --- | --- | --- | --- |
| CATEGORY | JAN | FEB | MAR | APR | MAY |
| Animation | | | Devil May Cry 5 | | |
| Art | Kingdom Hearts III | | | | A Plague Tale: Innocence |
| Character Models | Resident Evil 2 | Metro: Exodus | Devil May Cry 5 | | A Plague Tale: Innocence |
| Effects | | Metro: Exodus | | | |
| Environments | | Metro: Exodus | | Days Gone | A Plague Tale: Innocence |
| Graphics Tech (60fps On Console) | | | Devil May Cry 5 | | |
| Mods/DLC | | Resident Evil 2 (DLC) | | | |
| Ray Tracing (PC) | | Metro: Exodus | | | |
| | | | | | | | |
| --- | --- | --- | --- | --- | --- | --- | --- |
| CATEGORY | JUN | JUL | AUG | SEP | OCT | NOV | DEC |
| Animation | | | | | | | |
| Art | | | | | | | |
| Character Models | | | The Dark Pictures Anthology: Man of Medan | Gears 5 | | Death Stranding | Modern Warfare |
| Effects | | | | | | | |
| Environments | | | | Gears 5 | | Death Stranding | Modern Warfare |
| Graphics Tech (60fps On Console) | | | | Gears 5 | | | |
| Mods/DLC | | | | | | | |
| Ray Tracing (PC) | | | | | | | Modern Warfare |
WINNER
Last edited by CGI-Quality - on 01 January 2020