Here are a few of mine:
Spooky Space Kook
His overall design and psychotic laughter really left an impact on me, which is why I found him to be a very entertaining monster. I wish I knew how Don Messick did that laugh. :)
Phantom Racer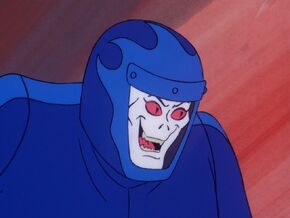 He was one monster who truly displayed cruelty, even trying to seal Shaggy up in a brick wall. His backstory was also unique among Scooby-Doo villains (he's the ghost of a Formula 1 driver killed while racing in the fog).
10,000 Volt Ghost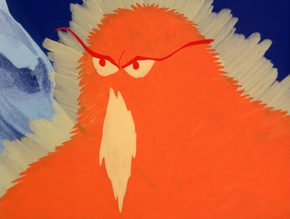 Seems Hanna-Barbara were really proud of this one, because he even made it into the opening sequence for The Scooby-Doo Show. Plus, it was a fun idea to have the villain pretending to be his own ghost.
Captain Cutler's Ghost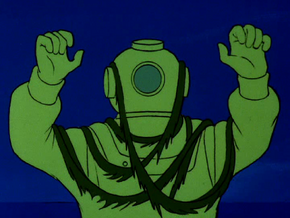 Speaking of villains faking their deaths, you're probably familiar with Captain Cutler. He stood out with his sickly green suit and creepy moaning, and we got to see him in all versions of the original series' opening.
Ghost of Dr. Coffin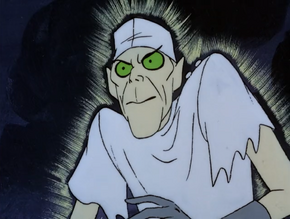 Memorable just for how unsettling he was, going as far as to disguise stolen gold bars as bodies in a morgue. It helps that he had a snazzy pipe organ that would control a pair of vicious attack dogs.
So, who are your favorite Scooby-Doo monsters? They can be from any incarnation of Scooby-Doo. :)