I always like it when video games and other great stuff (anime, movies, series ect) have a lot of public attention. A Spiderman-train for everyone :) Marvel is looking forward to the release. Today Sony Interactive Entertainment and Insomniac Games kicked the promotion of Marvel's Spider-Man up a notch by decorating an entire train of the New York City subway with the game's colors and imagery.

"Since many of you aren't able to visit Manhattan to enjoy this amazing train, we sent our very own Ryan Meitzler to take some footage and high-resolution pictures so that you can indirectly take part in the celebrations. You can check out the video and pictures below".
This and more, here: https://www.dualshockers.com/marvel-spider-man-hype-train/
Thanks for the Screenshots@Dualshockers! The impressive game appears on September 7th exclusively for PS4.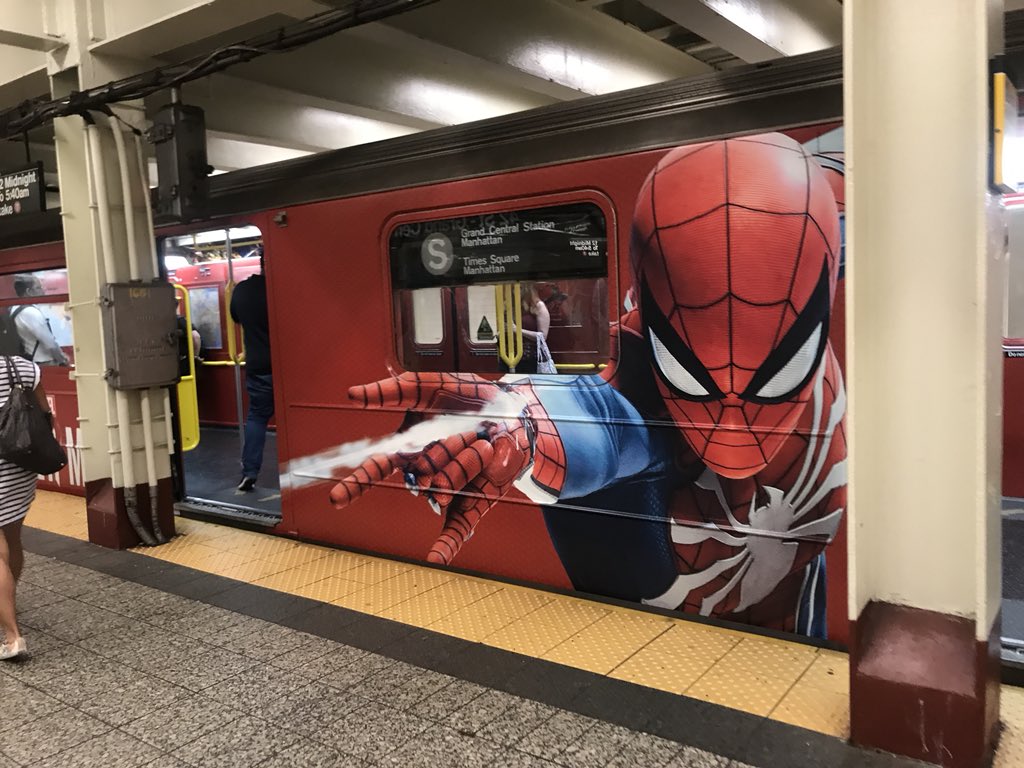 Last edited by KazumaKiryu - on 16 August 2018
"The Last of Us 2" is officially Game of the Year 2020, worldwide. Ghost of Tsushima-Artwork: