The creators of Card Sagas Wars decided to publicly release the game (or what they had worked on up until 2011) to let us try it out. There will be bugs and stuff, but I remember seeing screenshots and videos of this game back in the day and being very excited to play it.




It's a very pretty looking game. Check out this stage from Ocarina of Time for example: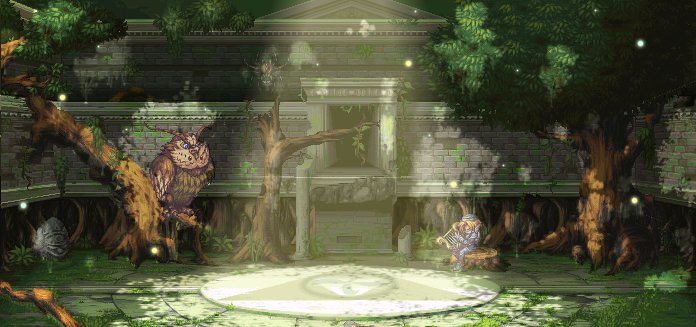 https://www.youtube.com/watch?v=e5ePGaDh1iw
Link to the download site: https://cardsagaswars.wordpress.com/2018/06/23/35/

Also, give a thanks and maybe a follow to Dani Oliver on Twitter if you appreciate this:
Coming out of nowhere...Card Sagas Wars is going to be public THIS week!! It's going to be the latest build we worked on (7 years ago) so it's asured it will be a bit unstable and with some bugs, but playable. Please keep an eye for an update at the end of the week! #ItsHappening pic.twitter.com/lkTBIDUHXW

— Dani Oliver (@ahruon) June 21, 2018
He's a very talented pixel artist, and frequently posts his work on Twitter.
You may have seen some of his work before.
Last edited by Hiku - on 24 June 2018