Police in Northern California say they are responding to an incident involving an "active shooter" at YouTube headquarters.
Gunshots were reported at the company's campus in San Bruno, south of San Francisco.
Ambulances are at the scene and authorities have warned the public to stay out of the area.
Google, which owns YouTube, has said it is investigating a possible "gunfire incident".
Unconfirmed reports from local media say the shooter is a woman.
Zuckerberg San Francisco General Hospital has said it is treating patients from the incident. No details were provided on their condition.
Some 1,700 people work at the YouTube HQ. Google said it was "coordinating with authorities" and would provide information as it becomes available.
YouTube product manager Todd Sherman tweeted that people fled the building in panic.
Images broadcast on local TV stations showed employees leaving with their hands raised. Other footage appeared to show evacuees forming a queue before being individually frisked by police.

Edit: more news incoming.

http://www.bbc.com/news/world-us-canada-43635864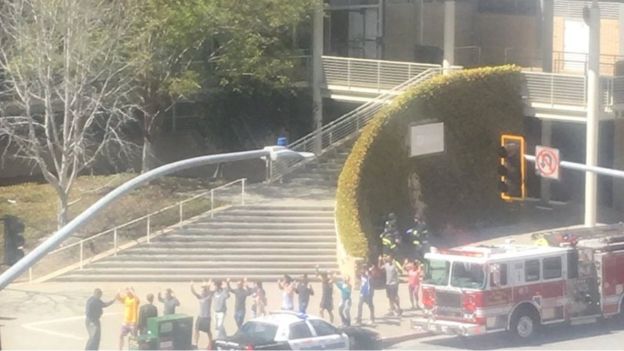 Latest update: 4 gunshot victims being treated, the suspect seems to have end her own life.
Last edited by konnichiwa - on 03 April 2018