At least they chose very well the music of the trailer.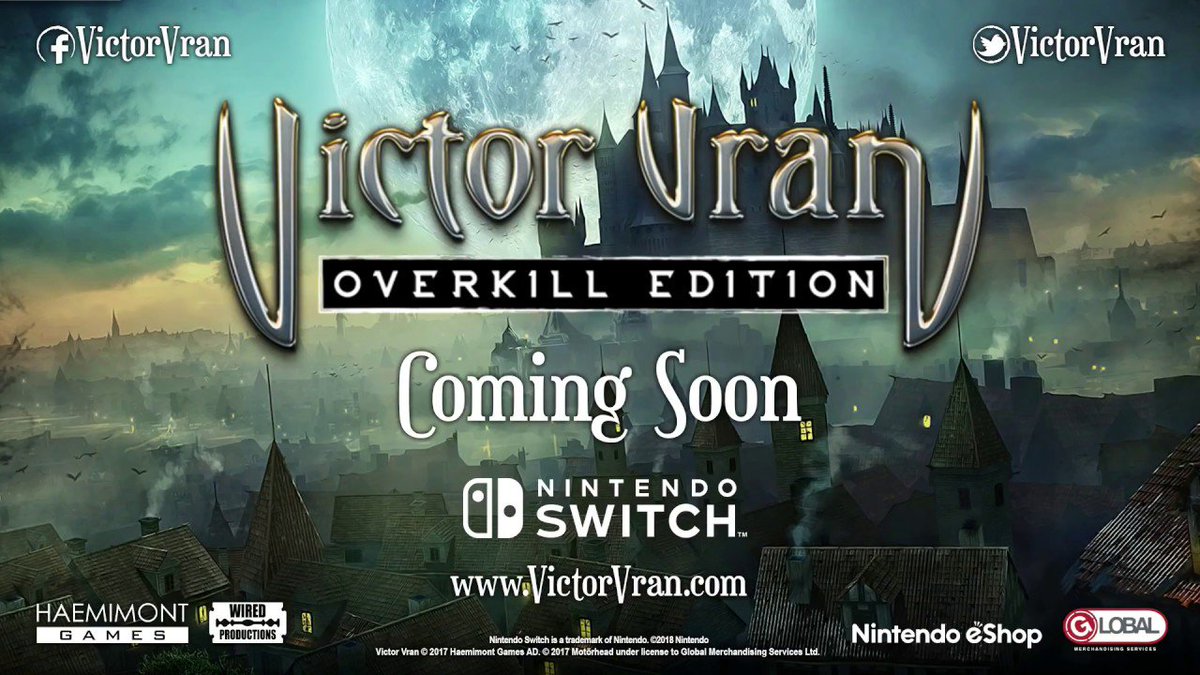 Victor Vran: Overkill Edition is making its way to Switch, Wired Productions and Haemimont Games have announced. The isometric action RPG launches this summer.
You'll be able to purchase Victor Vran: Overkill Edition both physically and digitally. Pricing is set at $39.99 / £34.99 / €39.99.
Here's some additional details and a trailer:
In Victor Vran: Overkill Edition players and fans can experience the original all-action game in full, alongside the ethereal Fractured Worlds – a challenging and empowering new chapter in the story of Victor Vran, and Motörhead: Through the Ages – a wild tour through the mythos, music and attitude of the loudest band in the world.
Victor Vran is an award-winning, isometric action RPG that encourages players to venture and vanquish to their liking. Players can forge their own personal version of Victor by utilizing a vast array of powerful weapons, game-changing outfits, and wicked, spell-like demon powers. Take on waves of demons and clever boss monsters alone, on the couch alongside an ally, or online as a team of four – and emerge victorious.
Trailer:
https://www.youtube.com/watch?v=725_RgB10rE

(=^・ω・^=)

Kuroneko S2 - Ore no Imouto -
Steam, MyAnimeList and Twitter - PSN: Gustavo_Valim - Switch FC:
6390-8693-0129
(=^・ω・^=)