Nyan!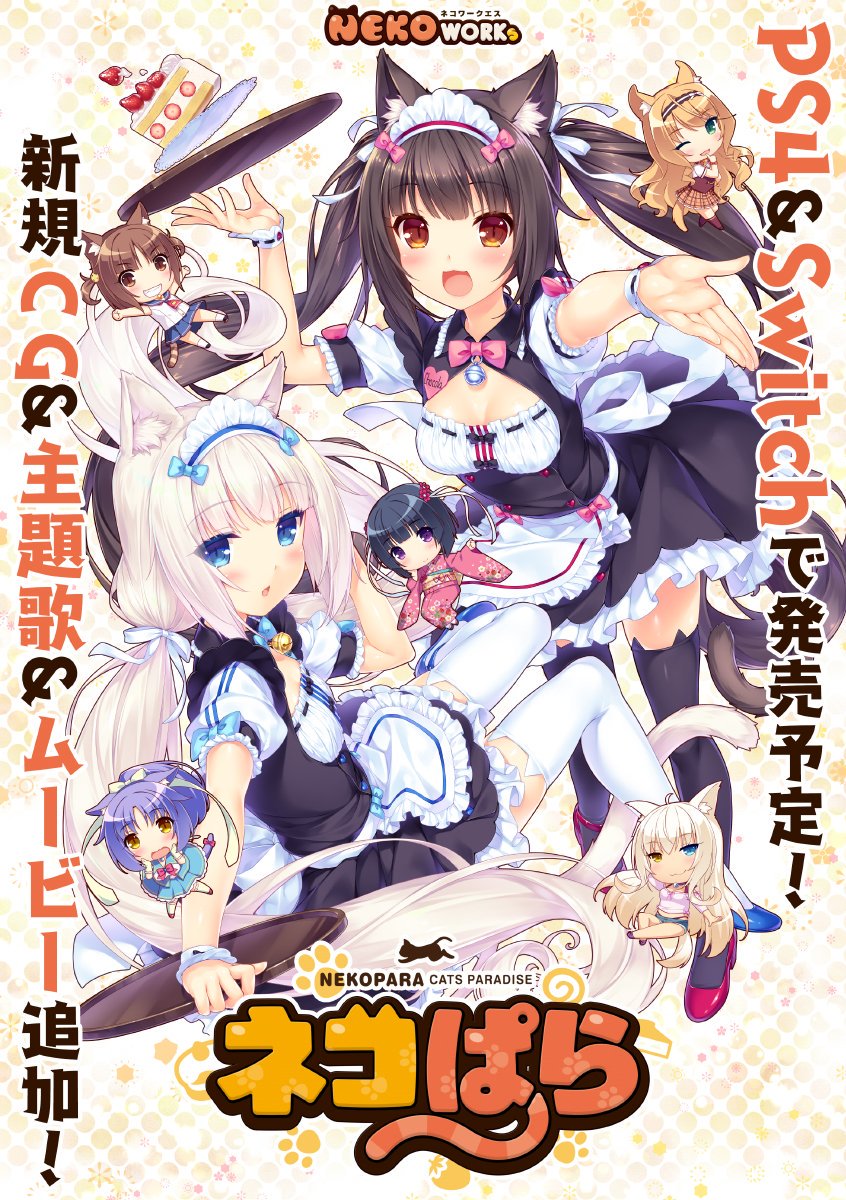 Nekopara is coming to PlayStation 4 and Switch in Q2 and Q3 2018 in Japan, developer Neko Works announced at Taipei Game Show 2018.
The comedic visual novel sees the protagonist open a Japanese confectionery alongside two cat girls. It is currently available on PC in English across four volumes.
Update:
Neko Works has tweeted the announcement, confirming the PlayStation 4 and Switch versions of Nekopara will have a new theme song, additional CG, new episodes, and more.
Last edited by Shikamo - on 29 January 2018

(=^・ω・^=)

Kuroneko S2 - Ore no Imouto -
Steam, MyAnimeList and Twitter - PSN: Gustavo_Valim - Switch FC:
6390-8693-0129
(=^・ω・^=)