it sounds legit.. or a pretty good fake :P
ps: i would love a crunchyroll app :)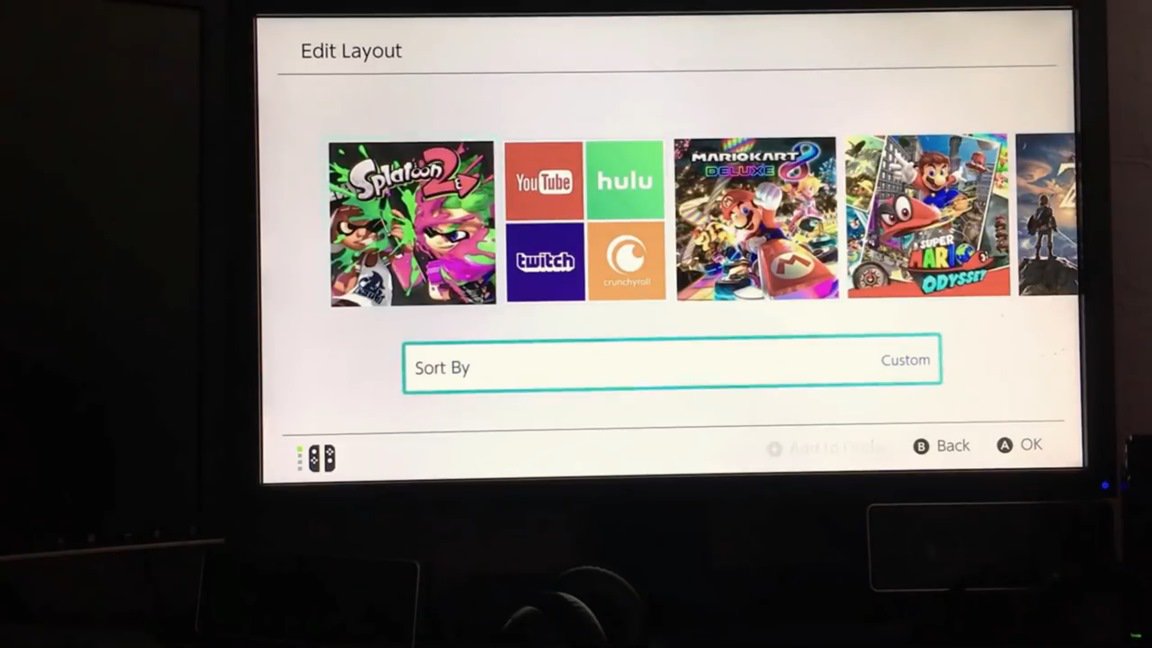 A new video has made its way online that claims to offer a look at Switch version 5.0.0. It offers a look at a few significant features, including folders, the ability to create an online lounge, cloud storage, themes, and more.
Here's the video in question:
https://www.youtube.com/watch?v=lzE2md8-G8E
The video does an admirable job of coming off as legitimate, but in this day and age, you can never be too certain. We've definitely seen realistic "leaks" in the past that ultimately turned out to be fake. In any case, we should know if this is the real deal fairly soon, as the person who uploaded the video claims the firmware launches in early February.
Update:
A couple of red flags have been pointed out since the video first made the rounds. First, the YouTube icon pictured isn't the latest logo. Secondly, while Mario Kart 8 Deluxe seems to be shown on the console as a digital download, that would take up 6.8GB of memory – yet it only shows that 2GB is used in the video. For now we unfortunately have to lean much closer to this being fake.
The system update leak is fake. The console has Mario Kart 8 DX downloaded digitally, which takes up 6.8 GB of space, but only 2GB of System Memory is taken up, less than 3.2 GB of the SD card storage is taken up, and only 0.9 GB of Cloud storage ist taken up.

— BigRedN (@Big_Red_N) January 6, 2018
Why it's not a dummy icon: makes no sense for an internal (!) testing team to fill their home menu with dummys and not test the features with actual software. I also think that if it were real, it's surely not intended for the public so why put them there for noone to see?

— BigRedN (@Big_Red_N) January 6, 2018
Last edited by Shikamo - on 05 January 2018

(=^・ω・^=)

Kuroneko S2 - Ore no Imouto -
Steam, MyAnimeList and Twitter - PSN: Gustavo_Valim - Switch FC:
6390-8693-0129
(=^・ω・^=)