Good Numbers and i'll give a try for this Demo :)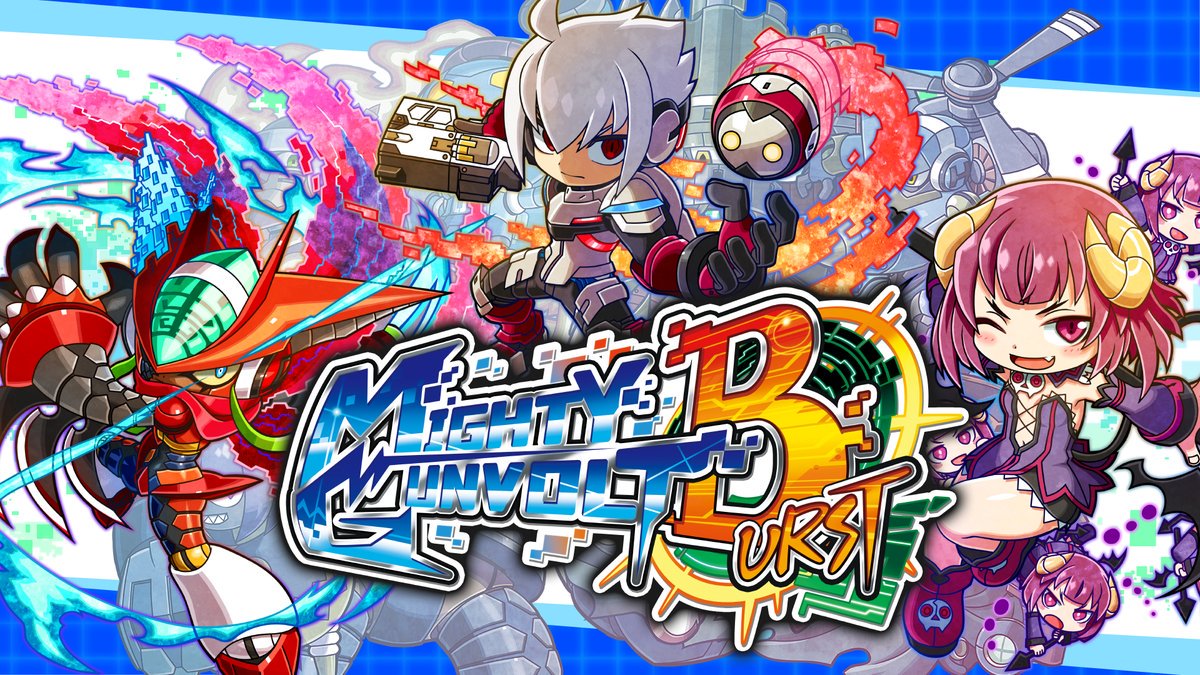 Inti Creates has shared a bunch of new information about Mighty Gunvolt Burst. We have news about the latest DLC characters, the new update, sales for the game, and a demo.
Mighty Gunvolt Burst version 1.3 launches December 28. It will allow players to purchase Ray, Copen, and Kurona as DLC characters. It also addresses the following bugs:
– When clearing the Gateway or Cyberspace Coliseum stage without taking damage, the additional bonus points (+3000) earned for a no damage clear are not awarded.
– On Joule's customization screen, incorrect text in the Help Guide would occasionally display instead of the proper text.
– (3DS Only) When the thumbnail for "Pixel Sticker No. 176" appears, the wrong image will sometimes appear.
– Other minor bug fixes have also been implemented in order to improve game performance.
A demo for Mighty Gunvolt Burst also goes live on December 28. Finally, Inti Creates has announced that the game has surpassed 80,000 downloads.
Trailer:
https://www.youtube.com/watch?v=Y2IhmRFotWI

(=^・ω・^=)

Kuroneko S2 - Ore no Imouto -
Steam, MyAnimeList and Twitter - PSN: Gustavo_Valim - Switch FC:
6390-8693-0129
(=^・ω・^=)