Ruler
on 26 December 2017
So every console generation has a major bottleneck, last generation it was the memory, this gen its the CPU limiting many games from achieving 60fps or causing framedrops in general.
I think Sony shouldnt just focus on getting a stronger CPU and GPU but also getting the PS3s Cell processor into the next PS5 along stronger hardware in general.
Why?
1st Power
Despite what people say the Cell Processor was a beast for its time, if you look at exclusives like Uncharted 2 or the Last of Us, they look a generation above other games during their times. Or even way before that when some developers really tried you had Namco Releasing Ridge Racer 7 running on Native 1080p, while on Xbox the same game engine and with same tracks could only reach 720p in Ridge Racer 6, thats like twice the resolution on PS3.
And its not only fanboy talk in the system wars, the data proves that the Cell Broadband Engine running in 3.2Ghz is fact stronger the current PS4 jaguar CPU running at 1.6 Ghz, below some examples by developers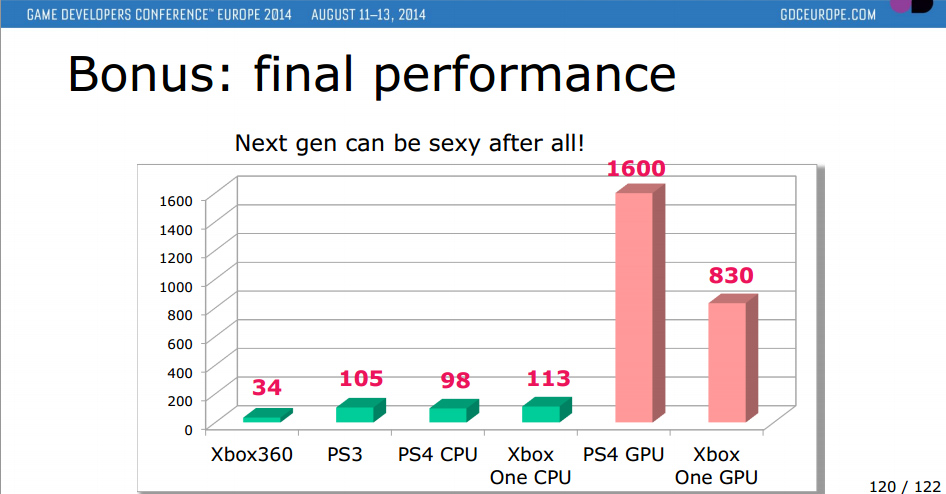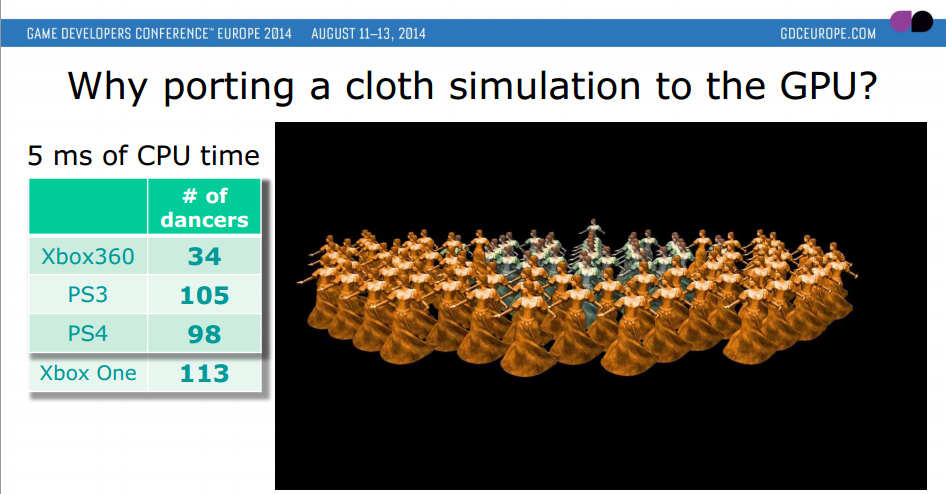 I think Sony should go for a CPU by AMD like the Ryzen but also with a Cell processor so it can be used for certain graphic effect or physics based effects to save performance on the CPU side. Especially annoying Alpha effect causing framerate drops and the likes of that. Yes the Cell is complicated as whole, but only if you try to run an entire game on it.
And keep in mind that on PS3 you had only 1 PPEs and 6 SPEs for devoloping games for, 1 other were used for the OS and another was scraped in order to save money on production. So on PS5 you could have 1 3.2 Ghz PPE core and 8 SPES for pure game development.
2nd cost
Sony owns the Cell processor, its already developed. Why shouldnt they just add it in to give the PS5 some extra power? A Cell processor and 256mb XDR DRAM combined have cost less than 50$ in 2009.
The cost could be even lower today and it would give much more XDR DRAM which is the fastest ram on the market. And Sony is known for going unique architecture, even with the PS4 they added an extra ARM processor running parts of the OS in the background. I also dont think its good put all your eggs into one basket and let AMD decide everything.
3rd BC
Having a Cell processor and XDR DRAM inside the PS5 would give the console full BC for PS3 games. The PS3 GPU could easily be emulated or rendered by the PS5 graphicscard. So full PS4 and PS3 BC would be the result for PS5.
So looking at this i would aim PS5 to have
-An 8 core Ryzen CPU with over 3Ghz
-A Cell CPU with 8 SPEs, with 3.2Ghz
- An AMD or Nvidia GPU with with over 11 Teraflops
- 12GB GDDR 5 RAM
- and 1GB XDR2 DRAM
- full PS4 Pro, PS3 BC
With a 500$ price tag and a late 2019 or and early 2020 release
Last edited by Ruler - on 26 December 2017