I would buy one just for mario galaxy 2 and xenoblade chronicles.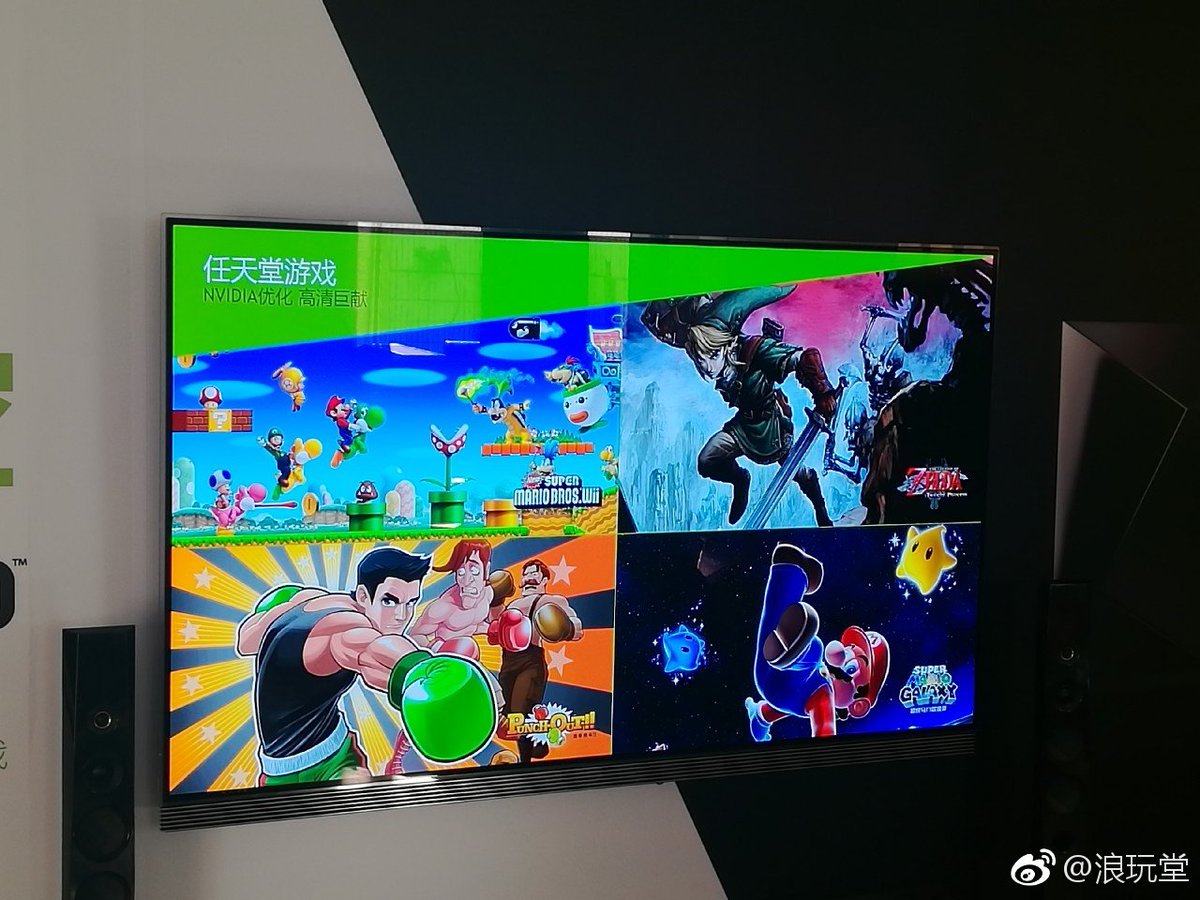 A presentation was held in China today for the NVIDIA Shield. You wouldn't expect Nintendo news to come out of such an event, but it seems as though a pretty big announcement was made.
The new Chinese version of NVIDIA Shield is capable of running Wii games. Site reader pdapandapda tells us that the graphics will be optimized, but we're trying to get confirmation on that. If true, perhaps the Wii titles will run at more suitable HD resolutions.
The NVIDIA Shield should be able to run New Super Mario Bros. Wii, Zelda: Twilight Princess, Punch-Out!!, and Super Mario Galaxy. That's the initial lineup that's been shared at least.
It seems as though the NVIDIA Shield is actually launching in China today. The device costs 1499 RMB.
Update: NVIDIA Shield in China will also offer GameCube games, Nintendo titles run at 1080p
SHIELD owners in China will be able to download and play select Wii and Nintendo GameCube titles, with others coming soon – among them,Super Mario Galaxy. These amazing games have been provided to NVIDIA under license.
Last edited by Shikamo - on 06 December 2017

(=^・ω・^=)

Kuroneko S2 - Ore no Imouto -
Steam, MyAnimeList and Twitter - PSN: Gustavo_Valim - Switch FC:
6390-8693-0129
(=^・ω・^=)