so.. the countdown is not over yet
The latest issue of Weekly Jump reveals My Hero Academia: One's Justice, a new battle action game from Bandai Namco for PlayStation 4 and Switch.
The game will feature stage destruction through attacks. A trailer will debut at Jump Festa 2018, which runs from December 15 to 17.
A release window was not announced.
Update: Scans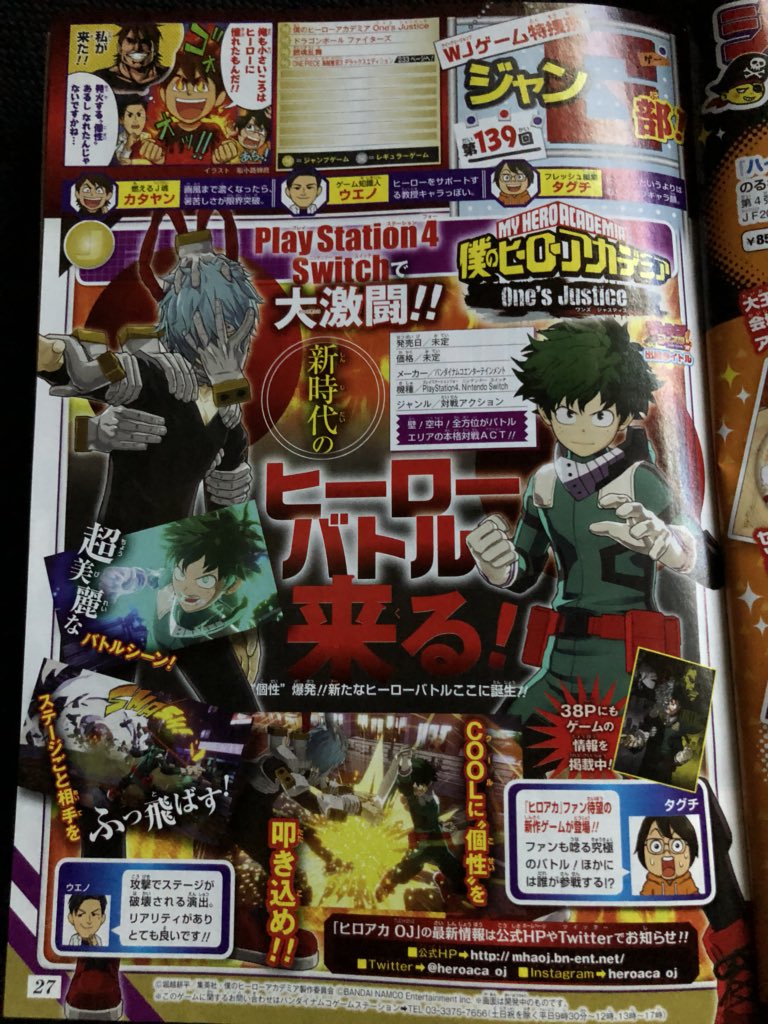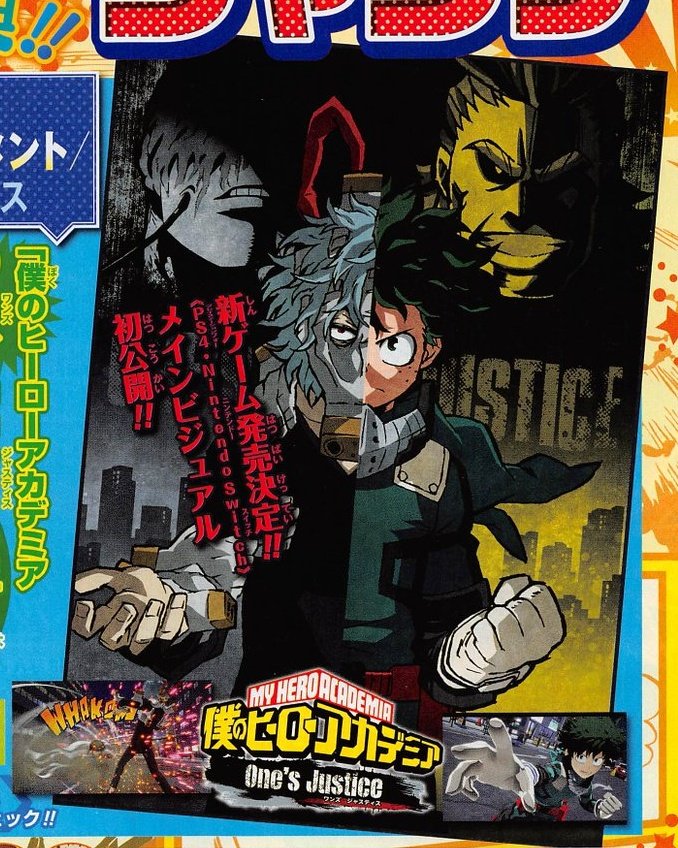 Last edited by Shikamo - on 30 November 2017

(=^・ω・^=)

Kuroneko S2 - Ore no Imouto -
Steam, MyAnimeList and Twitter - PSN: Gustavo_Valim - Switch FC:
6390-8693-0129
(=^・ω・^=)