Animal Crossing: Pocket Camp Is Already a Top 10 Grossing Game in Japan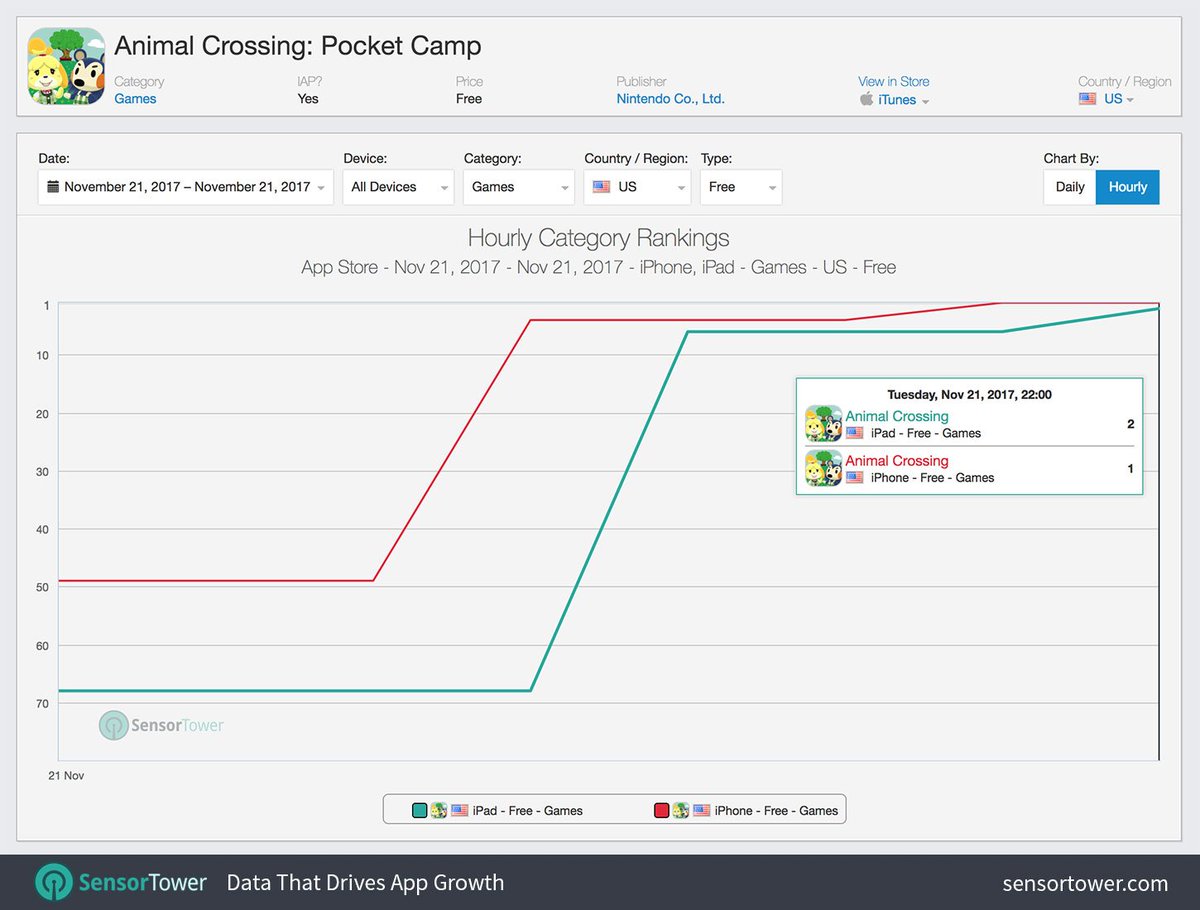 Animal Crossing: Pocket Camp made its proper debut around the world today. After just a few hours on iOS and Android, the game seems to be doing pretty well so far.
Animal Crossing: Pocket Camp is already the most-downloaded iPhone app on the US App Store in just seven hours. It's also among the top ten highest grossing iPhone apps on Japan's App Store in the same amount of time. Aside from the United States, the game is the most downloaded iOS app in Japan, Canada, France, Germany, Spain, Austria, and Luxembourg. Furthermore, it's in the top ten most downloaded apps in Great Britain, Ireland, Switzerland, Italy, and Singapore.

(=^・ω・^=)

Kuroneko S2 - Ore no Imouto -
Steam, MyAnimeList and Twitter - PSN: Gustavo_Valim - Switch FC:
6390-8693-0129
(=^・ω・^=)