Fruit isn't only good for you, it's also delicious! At least, some kinds of fruits are. Which are your favorites?
I can't choose one absolute favorite myself. I like most fruits a lot, but the ones that stand out for me are raspberries, gooseberries, cherries and plums.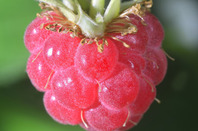 Honerable mentions: persimmon and physalis. These are heavily underrated.