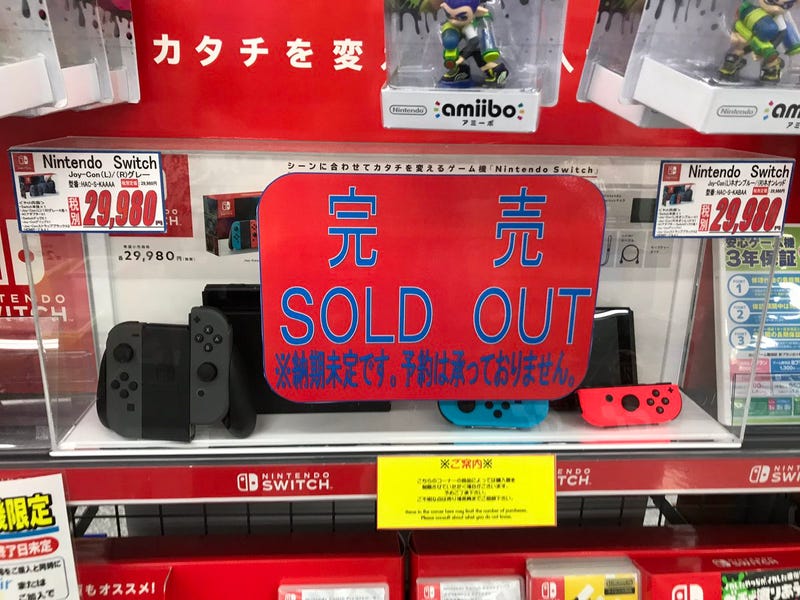 This was earlier today at the Yodobashi Camera in Osaka's Umeda, but people are reporting that this store sold out within hours. Today, Nintendo shipped out the console to multiple retailers and cities across Japan.
So yes, shops are getting the Switch in stock, but it's flying off the shelves and, as you can see below, displays are covered in notices that read 完売 (kanbai or "sold out") or 売り切れ (urikire or "sold out").
These photos are from the past few weeks.
Source if you want to read more
Tag:I'm not bias towards Nintendo. You just think that way (Admin note - it's "biased". Not "bias")
(killeryoshis note - Who put that there ?)
Switch is 9th generation. Everyone else is playing on last gen systems!
Biggest

pikmin fan

on VGchartz I won from a voting poll


I am not a nerd. I am enthusiast. EN-THU-SI-AST!
Do Not Click here or else I will call on the eye of shinning justice on you.