Reddit has made this map based on a Gallup poll around Europe, in it you can see an aproximation of the percentage of people that would go to war for their countries in case of conflict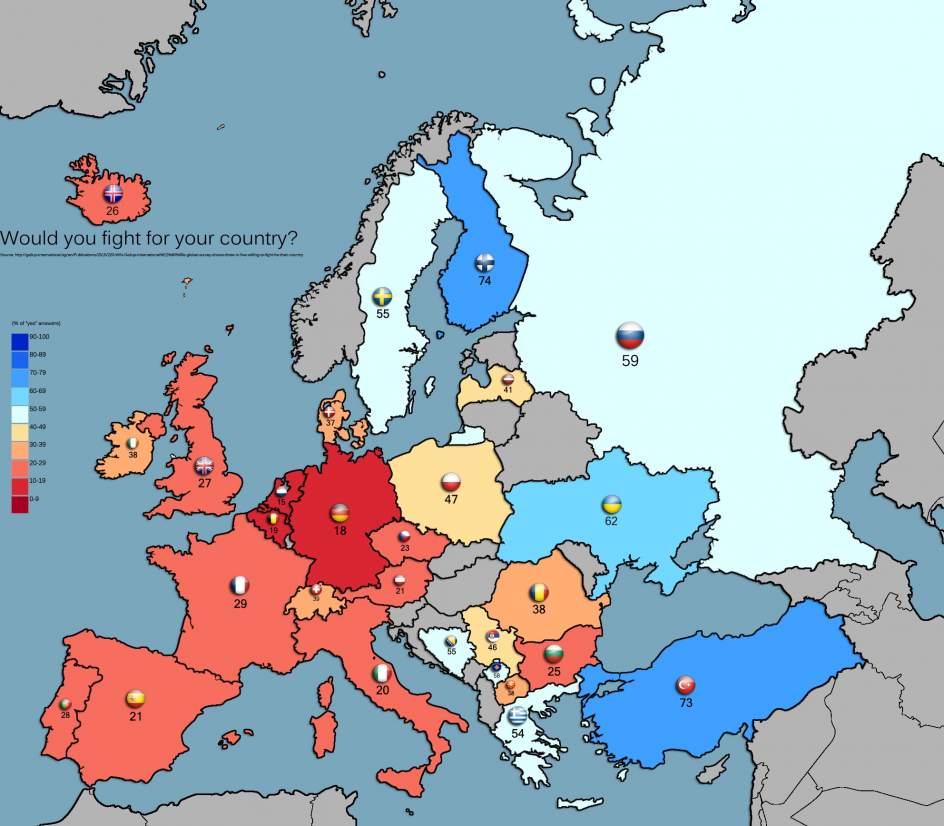 http://cdn.20m.es/img2/recortes/2017/01/28/413169-944-826.jpg

I found this results interesting, doesn't seem like that many europeans would do it, yet for some reason in some specific countries (Finland wtf?) things are totally opposite, but the thing is, would you do it? Will you risk your life for your country in case of conflict? Why?