- http://iwataasks.nintendo.com/interviews/#/wiiu/console/0/0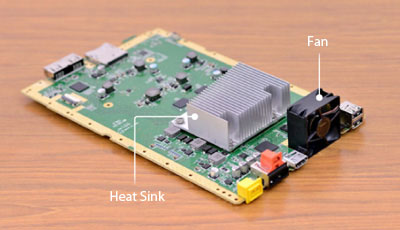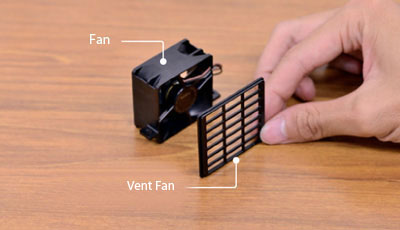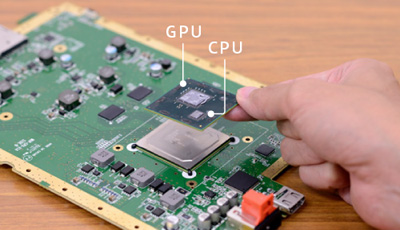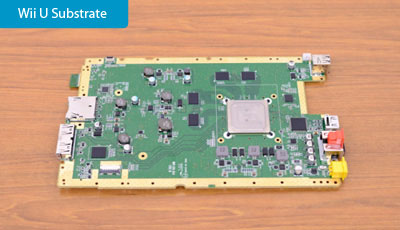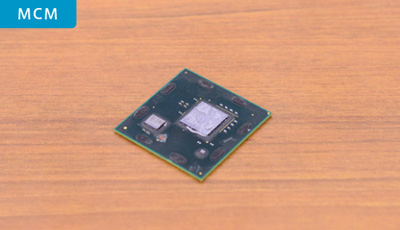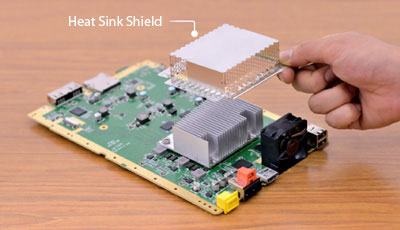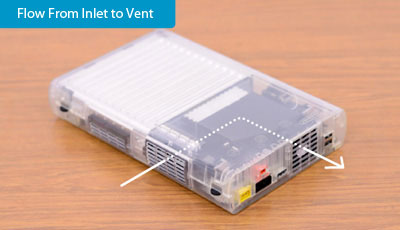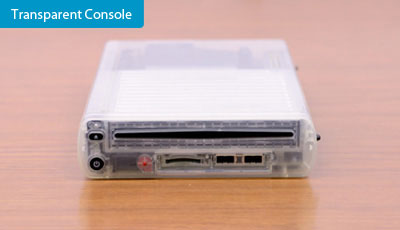 Quote:
Takeda: ... The Wii U development kicked off when we thought that we should adapt ourselves to the new HD standard for making everyone enjoy the benefits of home HD TV sets. Our philosophy is that we want to make something that everyone could enjoy the same way under the same circumstances in many different households of the greatest number.

Takeda: That's right. And since it's a device you have in your living room 24 hours a day, we wanted people to enjoy various things beyond playing games that we couldn't fully achieve with Wii. We really had to think a lot to provide Wii U at an affordable price while at the same time achieving the solid performance of the game computer.

Iwata: That's similar to the concept we discussed in "The Wii Hardware" with regard to low power consumption and high performance.

Takeda: Yes. Ever since the Nintendo GameCube, Nintendo has concerned itself with how to improve the game computer's efficiency while constraining power consumption, and this has been consistent in that design concept.
Quote:
Takeda: This time we fully embraced the idea of using an MCM for our gaming console. An MCM is where the aforementioned Multi-core CPU chip and the GPU chip are built into a single component. The GPU itself also contains quite a large on-chip memory. Due to this MCM, the package costs less and we could speed up data exchange among two LSIs while lowering power consumption. And also the international division of labor in general, would be cost-effective.

Iwata: A big challenge this time was putting silicon chips made at different semiconductor plants into one package. Shiota-san, as the person who actually had to make that happen, what hurdles did you encounter?

Shiota: The LSI chips were made at different companies, so when a defect arose, it was difficult to isolate the cause. In defect analysis, it was inside the MCM, so figuring out the problem was incredibly difficult.

Iwata: When it's actually running, it's all inside a single box, so you can't easily observe what is happening.

Shiota: Right. We really drew on the wisdom of Renesas, IBM and AMD, who cooperated with us. To isolate the problem we devised a way to have a minimum amount of signal travel outside of the MCM, so we could verify the problem with the minimum amount of overhead.

...

Shiota: Yes. As Takeda-san said, lowering power consumption has been our position since the GameCube. By putting LSI chips in this small package, the power necessary for communication between LSI chips drastically fell.

Iwata: Compared to power flowing between chips in separate physical positions on the board, you can get by with less power inside a small module. The latency is also reduced, and the speed increases.

Shiota: Yes. And by putting them in a single small package, we can make the footprint on the CPU board smaller. For the contribution it would make to casing miniaturization too, I wanted to do it no matter what!
Quote:
Takeda: They were all different companies, so when it came to defects, it was like, "That isn't our responsibility."

Iwata: Usually when there are defects, you would fix it so it doesn't happen in the first place. The moment that programmers run a program they have made, they hit the key thinking, "Of course this will run!" And when you tell them doesn't run, they think, "It must be a problem somewhere else." In the same way, when you pack in chips made by different semiconductor manufacturers, it's only natural for everyone to think, "The problem must be somewhere else." Shiota-san, how did you handle that?

Shiota: Simply put, I adopted a policy of "Prove your own innocence."

Iwata Oh, that's interesting! (laughs)
Quote:
Kitano: Compared with the Wii, the Wii U has about three times the amount of heat, so we really had to wrack our brains. We considered solutions such as making the fan bigger and raising the number of fan revolutions. We conducted heat tests for prototypes a number of times and optimized placement of the air holes.

Kitano: Another small detail is the vent cover in the back of the fan. We had to put a lot of work into improving efficiency, making it thinner and slanting the inside so that the air could escape more smoothly.

...

Takeda: We also do fan-noise testing, so it takes a lot of time.

Kitano: Yeah. If you increase the number of fan revolutions, it makes more noise, so we checked to see how much noise was acceptable while playing games. Adjusting the number of fan revolutions changes not only the noise but the heat level. Our goal was to see how efficiently we could dissipate the heat, so we applied ourselves to one thing after the next.
Quote:
Takeda: I think that's the magic of game-console development. We carry out development together with other partner companies, but rather than having IBM employees and AMD employees and Renesas employees, we joined into what might be called "Team Nintendo". That happened because, it seems like they can talk to their families like their children, grandchildren and spouses about what they have made. In that respect, one of the good points of game-console development is how the participants' motivation inspired the team as a whole.

Iwata: Instead of just designing a GPU, for example, you're making a game console. It's interesting how even different companies can form one team. So when defects arise, we are blessed to have people who will take a personal stake in it and cooperate with us even if the cause doesn't lie with them.

Shiota: Actually, a lot of the CPU and GPU designers this time have been working with us since development of Wii—which is a plus. They really like our products.

Iwata: Especially since the Wii U had to be backwards compatible with Wii.

Shiota: Yes. The designers were already incredibly familiar with the Wii, so without getting hung up on the two machines' completely different structures, they came up with ideas we would never have thought of. There were times when you would usually just incorporate both the Wii U and Wii circuits, like 1+1. But instead of just adding like that, they adjusted the new parts added to Wii U so they could be used for Wii as well.

Iwata: And that made the semiconductor smaller.

Shiota: Right. What's more, power consumption fell. That was an idea that only designers familiar with Wii could have put forth. We were able to make such a small semiconductor because so much wisdom bubbled up!
Quote:
Takeda: I would draw attention to how efficient it is. For a computer to function efficiently, memory hierarchy structure is very important, and this time the basic memory hierarchy is tightly designed. Although that is an orthodox solution, it makes the foremost feature of this machine's high efficiency.

Iwata: That has been our policy since the GameCube. No matter how great the numbers are that you can boast, can you only draw that out under certain conditions, or can you actually draw out its performance consistently when you use it? Insisting on the latter way of thinking has always been at the root of hardware and system development at Nintendo.

I hope that the people, especially those who bother themselves to read this interview to know that in order to make this hardware at this size, with this performance, while also suppressing power consumption—and all at this price—a lot of people had to work awfully hard. That is my candid wish.
Also recap from Nintendo Everything
Changes in Television
- Iwata Asks series began with "The Wii Hardware" session six years ago
- Iwata didn't think it would go on this long
- Iwata says that overall hardware development must have felt like making a home console and a handheld device at the same time
- Shiota agrees, as he referred to handheld elements while making the GamePad
- Kitano worked on the casing design and thermal design
- He also designed elements such as connectors and cables
- Akagi was in charge of software for the process of developing Wii U
- Wii U development began when they thought the new HD standard should be adopted
- They wanted to make something that everyone could enjoy the same way under the same circumstances in many different households of the greatest number
- Old yellow connector for sending video to the television from a console changed to HDMI
- Takeda: "That's right. And since it's a device you have in your living room 24 hours a day, we wanted people to enjoy various things beyond playing games that we couldn't fully achieve with Wii. We really had to think a lot to provide Wii U at an affordable price while at the same time achieving the solid performance of the game computer."
- Wanted to maintain the philosophy of improving efficiency while constraining power consumption
Hardware as Stagehand
- Wanted to make the casing smaller from the start
- Takeda told the team to make the console a "stagehand"
- In other words, he wanted it to be unobtrusive
- Iwata noted that those involved with the casing may find it hard to be motivated if they knew that their work was just a "stagehand"
- They reduced the characteristics of the console even more because of the GamePad
- Wii U only has one heat source; Wii has two
- This was a big change
- Heat sink used to dissipate heat
- Wii U has about three times the amount of heat as Wii, so solutions were needed
- They thought about making the fan bigger and raising the number of fan revolutions
- There were heat tests for prototypes
- Air hole placements were optimized
- Vent fan was made more efficient so it could be thinner and air could escape more smoothly
- Over 2,000 heat tests
- One heat test takes an hour
- There were also fan-noise tests
- More fan revolutions cause more noise and changes the heat level
- Wanted to see how efficiently heat could be dissipated
- Better to place the core's heat source next to the fan
- Heat sink is over the MCM and the fan is right behind it
- Best to have heat dissipation with more air on the heat sink
- Need to dissipate heat while securing a certain amount of airways
- If you don't do this, it won't be efficient
- Wii U lets the air to flow efficiently and dissipate heat
- Console has a heat sink shield to suppress the electric waves from the board
Magic
- Debate as to whether Wii U should sit horizontally or vertically
- Design started in April 2009
- Team considered different configurations like horizontal types and square types like the GameCube
- Wii type design was settled on early
- They wanted Wii U to be distinct from Wii, so it mainly features a horizontal design
- Stand can make it stand upright
- Akagi and the whole testing team addressed how the completed MCM could be tested
- Iwata: "To perform the tests perfectly, you have to spend time investigating all sorts of things, but when you do that, inspection equipment expenses and the time spent are reflected in the cost. There's a contradiction there in that you have to find a way to test thoroughly but also cost-efficiently."
- Akagi: "Yes. The amount of time we spent testing early on was enormous and not commensurate to the cost. But when defects arose during testing, we had each person in charge analyze the contents of the defect and give feedback to the manufacturer, so we were able to gradually cut down on testing time."
- Akagi built up know-how about which places should be checked carefully
- Where defects don't appear and where we have to be careful are clearly visible in test defect ratios
- It's possible to decrease the number of test patterns for places that are safer while maintain more thorough tests for parts that have a greater amount of problems
- The team had problems of defects appearing in parts for which the number of tests decreased
- Shiota: "In cooperation with the manufacturers, the hardware team and Akagi-san's software team analyzed defects and provided feedback, in a loop like that, over and over countless times, shortening the amount of time. Having the CPU and GPU together took more time than ever to have it optimized."
- Sometimes the Wii U encountered a defect after a day had passed
- For these situations, there are aging tests
- These tests are needed, otherwise consumers will see defects that eventually arise
- There are usually a lot of tests that take a long time and are left over toward the end of a product's development
- As a result, it took a long time to analyze each particular defect
- Nintendo's partners were positive about cooperating with analysis
- Takeda: "I think that's the magic of game-console development. We carry out development together with other partner companies, but rather than having IBM employees and AMD employees and Renesas employees, we joined into what might be called "Team Nintendo". That happened because, it seems like they can talk to their families like their children, grandchildren and spouses about what they have made. In that respect, one of the good points of game-console development is how the participants' motivation inspired the team as a whole."
- A lot of CPU/GPU designers have been working with Nintendo since Wii
- Shiota: "The designers were already incredibly familiar with the Wii, so without getting hung up on the two machines' completely different structures, they came up with ideas we would never have thought of. There were times when you would usually just incorporate both the Wii U and Wii circuits, like 1+1. But instead of just adding like that, they adjusted the new parts added to Wii U so they could be used for Wii as well."
- Semiconductor was made smaller
- Power consumption also fell
- The wisdom and experience allowed for this to happen
A Game Console That Doesn't Leech Off the TV
- Akagi hopes people will be impressed with the types of software that are possible thanks to the CPU
- The Wii U casing is like Wii's, but there are a number of differences making things more convenient
- Ex: SYNC button is on the outside
- USB connectors are on the back for Wii, but are in the front as well on Wii U
- Two USB ports on the front and two on the back
- Cover came out forward on Wii, but goes in on Wii U
- The team applied the latest technology to improve performance, decreased power consumption, and made the casing smaller
- Shiota feels there's a good balance between performance, power, and chip size
- Main memory capacity was increased since Wii U allows for more than just games
- Wii U comes with an HDMI cable as a standard accessory
- Wii U's basic memory hierarchy is tightly designed
- It makes the foremost feature of this machine's high efficiency
- Iwata: "That has been our policy since the GameCube. No matter how great the numbers are that you can boast, can you only draw that out under certain conditions, or can you actually draw out its performance consistently when you use it? Insisting on the latter way of thinking has always been at the root of hardware and system development at Nintendo."
- Shiota thinks the GamePad will increase the amount of conversation between people
- When you touch an object on the GamePad touch screen, it's reflected on the television
- Iwata: Hardware is indeed a stagehand, but without it, you can't do anything. When you actually use it, it runs as a matter of course, but in order to achieve something that appears so effortless, you thermal test it thousands of times and revise the test patterns hundreds of times and perform defect analysis. I hope that the people, especially those who bother themselves to read this interview to know that in order to make this hardware at this size, with this performance, while also suppressing power consumption—and all at this price—a lot of people had to work awfully hard. That is my candid wish. We also cleared the challenge of making sure that the Wii U could send images to the Wii U GamePad continuously without latency. I'd like to ask about that in more detail when we discuss the next "Iwata Asks: Wii U GamePad." Thank you for your time today."