Seece
on 31 December 2011
I'll put them all in the OP to keep track, and come 2013 we can look back on them. They can be anything to do with sales, don't just have to predict HW sales, if at all.

Deadline is Jan 14th or 100 Spots filled, whatever comes first.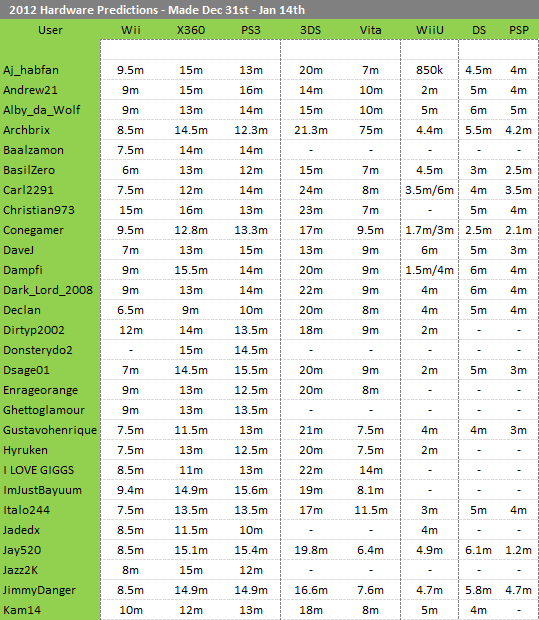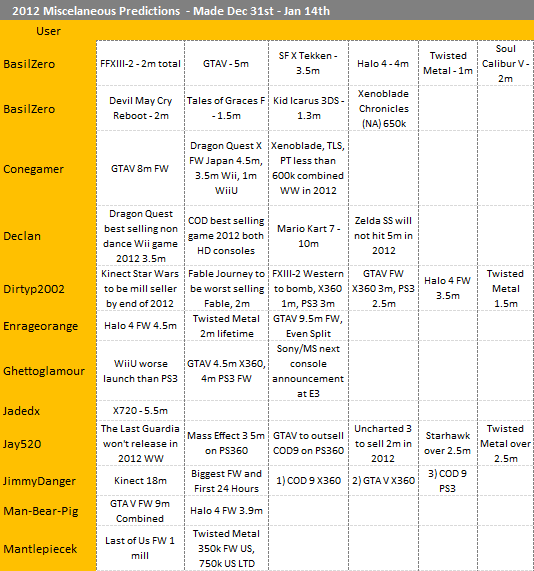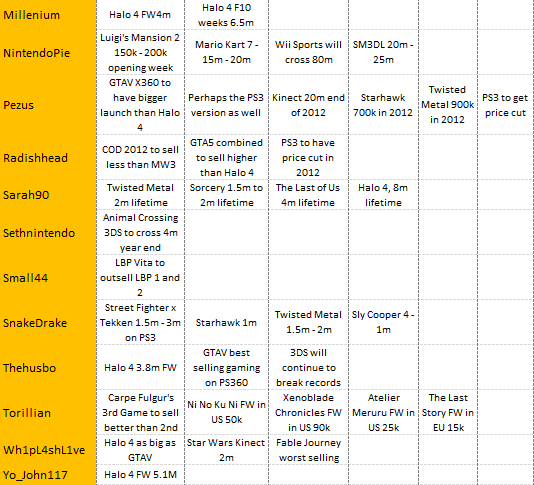 If you edit between now and Jan 14th, please do so in a new post so I can see it, otherwise I might miss it.