Metallox said:
dx11332sega said:
When you cross the states try going to outdoor outlets , some outdoor outlets that have official nike or official addidas stores sell the shoes 50% off or more vs facebook , craiglist and local malls , I help
I'll be honest, I always buy most of my clothing in places like Walmart, Target and the like 😂 But I'll check those, but in my experience, finding 20-30 dollar stuff of my size in those places is like finding needles in the haystack.
Speaking of crossing the border and needles, the border was finally opened for us Mexicans in November 8, but we have to present our vaccination certificate, and I don't have that, I chickened out when the J&J vaccine came a few months ago because I don't stand needles, I kind of die every time one pinches me. It was an incredibly irresponsible decision, but I guess I'm paying for it now.
So now I have to wait until December 1st for my second dose of AZ, and then, with some luck, finally receive the certificate two weeks after that. Relatives and friends have told me that in the majority of times CBP officers are not requesting the certificate, but still, that's how the obligation goes.
This is an outdoor outlet notice the addidas store once inside they lower the shoe prices so much but it's only in california not sure about other states? notice it the window says 50% off jeezy shoes are exclusive to los angeles though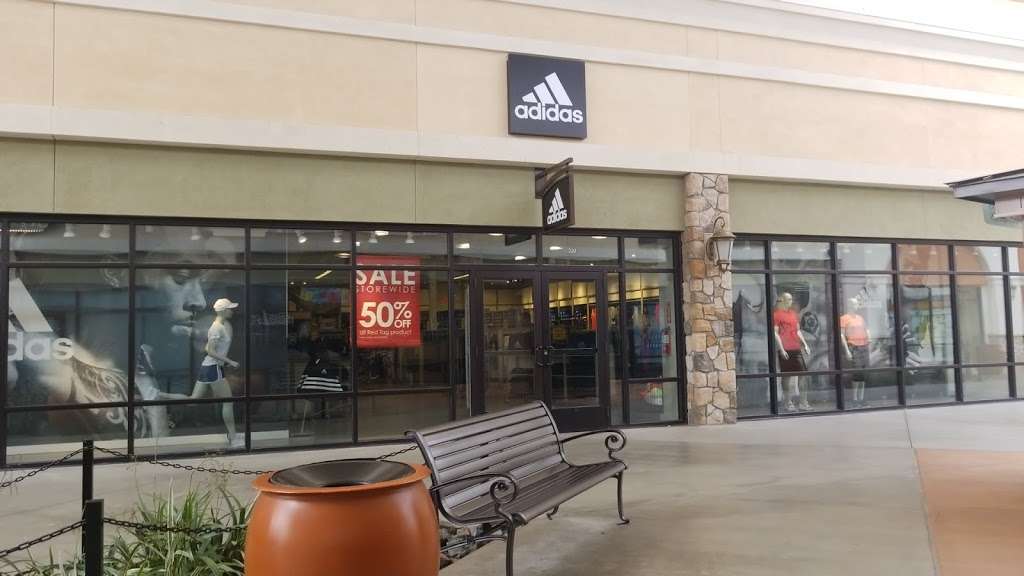 Cute and honest Sega Saturn fan, also noone should buy Sega grrrr, Sega for life.