JEMC said:
zero129 said: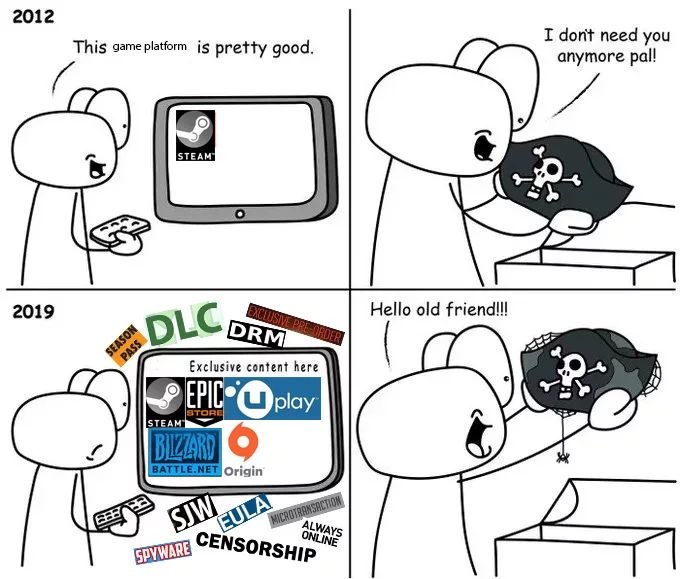 The original one, with Netflix and then all the streaming sites makes sense because they're all subscription based. That one about the different game stores, which lack the Windows Store (understandable) and GOG, is far from being at the same level. It's more like a nuisance than a problem, and it mostly affects nitpicky people, at least in my opinion.
Chazore said:
Nick?, I'm confuzzled.
Your nickname, the name you've decided to use instead of, for example, Chazore.
But don't worry, my curiosity about that has already faded.
Indeed having different store fronts doesnt really annoy me since i mostly use GoG Galaxy to bring all my games together now. But the Spyware, always online DRM, Stores having some items exclusive etc etc really does.
And funny enough you should mention Netflix as i remember it made me stop pirating movies and tv shows from torrent sites since it was getting pretty much everything but now, yeah dont even have a netflix sub anymore just back to the torrents when i need to watch something xD.