shikamaru317 said:
Barozi said:
Crackdown 3 was so good gameplay-wise (especially after the free DLCs) but damn I expected there to be more of Terry Crews in the game.
Loved the intro cutscene but then there was ... nothing.
Imagine Keanu Reeves' character in Cyberpunk to have only 3 min of dialogue...
Yeah, if they ever do a 4 it needs alot more Terry Crews: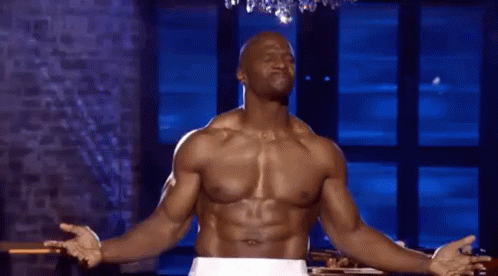 AAAAAAAAAAAAAAAAAAAAAAHHHHHHHHHHHHHHHHHHHHHH!
This is literally my message ringtone.
shikamaru317 said:
Slade6alpha said:
I didn't watch it, so I really can't grade it, but I liked Ratchet and Clank, Spiderman, Horizon and I'm thinking one other thing, but I can't remember what...
Out of everything they showed, the only exclusives I will probably play are Horizon 2 and Kena, maybe Returnal but I doubt it. Ghostwire Tokyo is timed, so I will wait and play it on Xbox. I liked the first Spider-Man game, but not planning to play Spider-Man: Miles Morales, Peter Parker is Spider-Man to me, not very interested in playing as Miles. Plus they are refusing to release it on PS4 even though it is using the same engine and assets as the first game and could easily run on PS4 as a result. Athia looked very disappointing to me; looks western instead of Japanese, if I'm going to play a Japanese game I want it to look like a Japanese game. Ratchet & Clank looked pretty good, but I feel like I'm too late to play it, don't have time to go back and play the others.
Athia is pretty much a Western game assembled by the Japanese. The strange thing is the polar opposite rarely if ever seems to actually happen or it's with low budget indies.
A TES with FF aesthetics and a Bayonetta-esque combat system but customizations and a world along the lines of Skyrim would probably destroy all kinds of records.
| | | | | |
| --- | --- | --- | --- | --- |
| Halo Infinite gameplay trailer | Lockhart introduced | Fable Remake trailer | Project Athia revealed as Agni, shown on Series X | AssCreed Valhalla gameplay |
| GTA 6 announcement and trailer | Lost Odyssey remake announced | Perfect Dark remake reveal | TESVI reveal with Todd Howard - Marketing deal | ID@Xbox segment |
| Announcing Cyberpunk on GamePass. | Last surprise acquisition* | | Splinter Cell announced | FFXVI revealed, dispels Sony moneyhatting rumors |
| Marketing deal for Tales of Arise + story and gameplay | Playground RPG reveal | XCloud shown on Surface Duo | Ryse 2 announcement | XO20 announcement |
| Gold phased out - MP now free | Price for Series X announced | Bloody Roar acquisition and Remake | Whole back catalog for Xbox goes online | Series X and S games reel |
As usual, I come with overly optimistic bingos... As for the *... insert your flavor of studio here: hoping it's either ASW, Tamsoft, 2K, Crytek, Valhalla or Mystwalker. Super far shots include CDP, Bethesda (lol) and Team Ninja. In "no way in this green Earth" we have Idea Factory, Platinum and Take Two.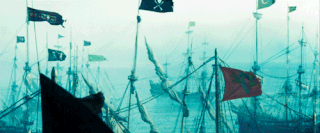 Epic was right all along...