Screw it, I dont have time to post clues and wait for people to not answer them (D:) but I'll go ahead and make a dedicated post for each game.
---
#46 - Sonic Generations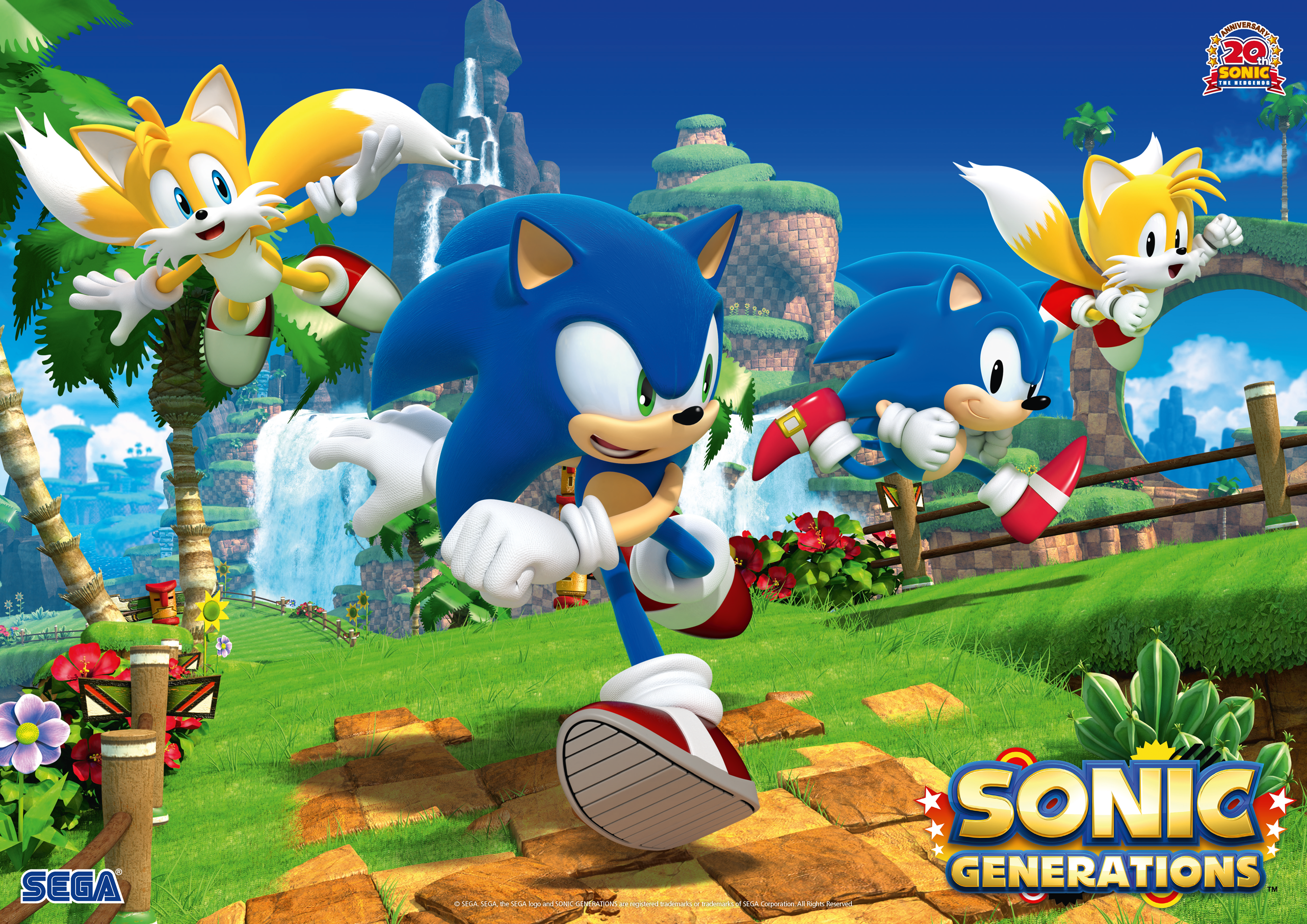 Game: Sonic Generations
Genre: Platformer Adventure
Developer: SonicTeam/SEGA
System: Steam (PC)
Total Score: 96/100
Value Score: 9.6/10
Sonic Generations imo is the best Sonic game since Sonic Adventure and Sonic Advance series.
For the past few years prior to playing Generations, I've played the Nintendo DS and Wii offerings for the series and have to say, the nicest way of course, is those games are Grade A Tier Garbage.
Anyways, when I first heard about Generations, I didnt have many expectations so I didnt really look into it like other series.
Fast forward a few years (I think 2?) and Amazon had the entire Sonic (at the time in 2013) collection for Steam/PC for like $5. Thats right, $5 for Sonic the Hedgehog 1, 2 , 3 and Knuckles, CD, 3D Blast, Pinball, Segal All Stars Racing, Adventure, Adventure 2, 4 Episodes 1 and 2 and Generations with its DLC intact. I was not gonna let this deal get away so I ended up buying it alongside The bioshock collection (at the time) which had both part 1 and 2 for also $5 :P.

I did a Sonic Marathon ranging from the older sonic games to Adventure 2.

Right after finishing up Adventure 2 and then the episodes for 4 - I decided to jump into Generations. Have to say, this is personally my 2nd favorite Sonic game (Adventure 2 being my most fav) but my highest scored game in the series.
I loved the nostalgia factors and elements placed in the game. Being able to play the traditional 2D style and the current (ugh) 3d style of sonic games wasnt a bad combination. The controls were spot on and not iffy like the Wii games. The level design and fun factor was a lot higher imo than the older 2D games.
Although I didnt enjoy NSMB compared to the older Mario games - I had the opposite view point for the Sonic series. I found Generations to be more enjoyable than the first 3 (and knuckles) games.
Cant wait for Sonic Project 2017 - hopefully it will be like Generations.