#24 - Disgaea Hour of Darkness (PS2)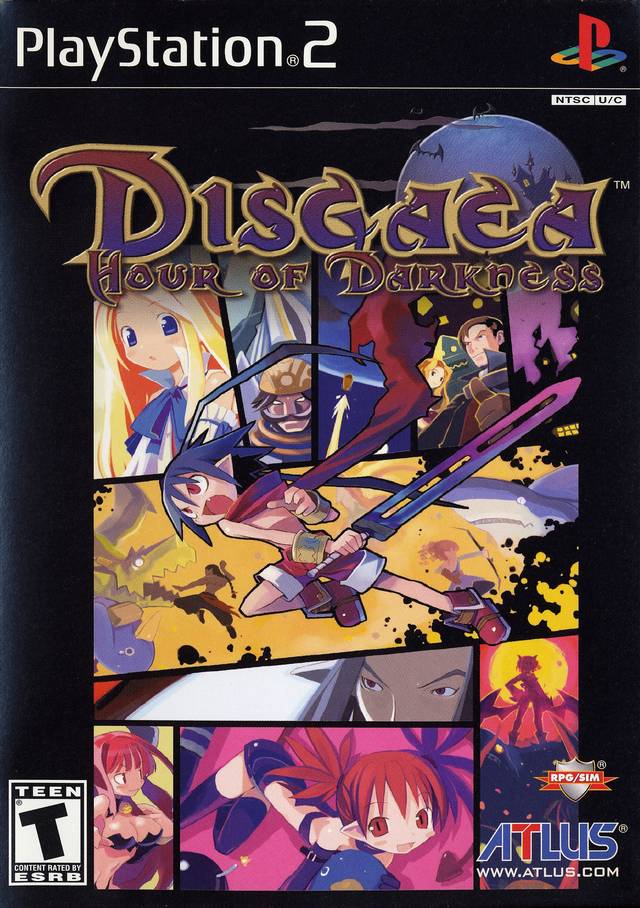 Disgaea Hour of Darkness was a strategy RPG that I wanted to get for a while even before it came out. I remember reading a article/review about the game itself on the PSM Magazine (unofficial Playstation Magazine). The game quickly sold out mainly cause of its cult status prior to its release and the fact that the publisher only made limited quantities.
It would be like 4-5 years later that I would get to experience this game as I was lucky to get one of the few re-released copies even if it was at full price of $50.
I instantly fell in love with the characters, the story, the humor and of course the music and the gameplay system. It was like Final Fantasy Tactics but much more action packed and with a lot more numbers.

Disgaea became one of my most played games instantly as I had fun with it the time went by and in the end my game clock was looking around 350 hours or so. This is me attempting to grind in the Item world and to accomplish all endings btw.
I was planning to play the PSP version but the PC version is coming out in February - so I'm gonna end up getting that instead :D