#46 - Terranigma (SNES)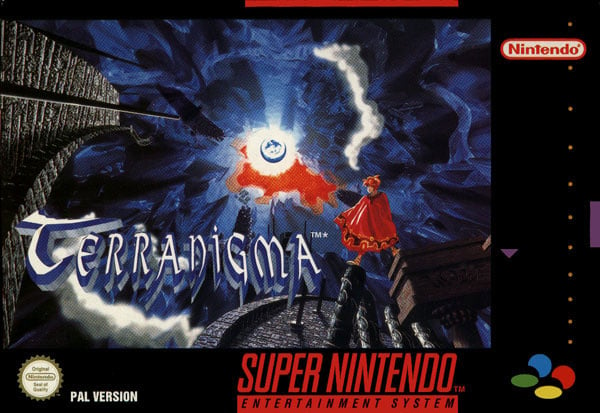 Terranigma was one of the most amazing games I've played during the 2D era of games. I first played it back in 2002 - though I did not finish the game when I first played it - throughout the years I managed to play through this classic at least 4 times. One of which was a youtube recording playthrough which I will provide below. This game was a awesome mixture of Chrono Trigger (in terms of visuals and graphics) and of the Mana series action RPG style. The game could be seen as a spiritual precursor to games like Kingdom Hearts where it was one of the few RPGs to let players be able to move freely , guard and even jump.

Due to the nature of its storyline and the events that entail - it was a unique experience at the time especially due to the fact that the game came out alongside other great RPGs such as Chrono Trigger, Super Mario RPG, and Final Fantasy VI. Unfortunately the game was never released outside of EU/JP due to what some people may say is because of its religious/spiritual imagery and nature in the storyline. However it may have been mainly cause of the NA Enix branch being closed or at least that is what I hear ;o.
Anyways, with fantastic gameplay mechanics and a memorable OST - and of course the unique storyline - this game is highly recommended to be played by any RPG fan , Square/Enix fan, or if you are a Nintendo fan - play a great game from the SNES era.
Playthrough: https://www.youtube.com/playlist?list=PLgU0IdjAiGw7uWCUj2yzoRaABwOjTdj02
Bosses Playlist: https://www.youtube.com/playlist?list=PLgU0IdjAiGw7QR00zGW3dVjxr1Tb8ftsj