spurgeonryan said:
WELCOME TO THE OFFICIAL NINTENDO THREAD!
This thread can be used to talk about anything Nintendo related. Mainly though I will assume that people will want current events pertaining to Nintendo. The Wii U and 3DS especially so, since they are the biggest things going on with Nintendo right now. Nintendo has been making videogames and videogame consoles for over 30 years now! Mario, Kirby, Zelda (Link), Donkey Kong, Catpain Falcon, and many others are as easily recognizable as Tom and Jerry or Spongebob. We are not certain about what will be happening with the Wii U, but we have a clear view at this time of the short term future of the 3DS. Kid Icarus, Resident Evil, Metal Gear Solid, and even Luigi will all soon be making appearances on the 3DS. Just like in the Vita thread (which I think is a wonderful thread, and that is why I am following that format) I will be posting the daily news here on anything Nintendo. I will try to make it news that is not thread worthy, but is fun to know about anyways.
May 2013
http://www.metacritic.com/game/3ds/donkey-kong-country-returns-3d/critic-reviews
DKCR 3D is already getting reviews. In the 90's!
The fight was so long ago, it's hard to even remember what it was about. One-time rivals Sega and Nintendo recently inked an exclusive deal to ...
The company said in a press release that games made exclusively for its most recent handheld device, 2011's Nintendo 3DS, sold twice as well ...
http://www.gonintendo.com/?mode=viewstory&id=202874
http://kotaku.com/if-nintendo-did-ever-make-a-phone-maybe-itd-look-like-508217044?utm_campaign=Socialflow_Kotaku_Twitter&utm_source=Kotaku_Twitter&utm_medium=Socialflow
(Umm....looks like a galaxy or something)
May 17th, 2013 Posted in
3DS
,
News
,
Posted by Valay
,
Wii U
Considering that a new Nintendo Direct is less than a month away, today's presentation wasn't too shabby. But really, it's the next broadcast that everyone will be paying attention to.
Satoru Iwata temporarily took over the Nintendo of America Twitter account to re-re-confirm (I'm making that up!) that Smash Bros., 3D Mario, and Mario Kart will be featured on the next Nintendo Direct. Other Wii U titles will be shown, too.
Nintendo's approach to Let's Play features and other YouTube content featuring Nintendo projects has certainly gotten a lot of coverage this week. Both sides of the argument are going at it as we speak, but what if we look at things from another perspective? Hit up the link below to hear from professor of law Greg Lastowka on the matter.
Feature here
l
Groove Heaven Coming May 23 to 3DS
by Josh Max - May 21, 2013 - 10:57 A.M.
Discuss in talkback! Source: Press Release

Get your groove on in Teyon's newest game for 3DS eShop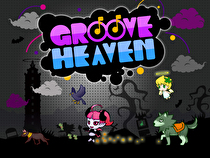 Teyon has just announced the release of its newest title, Groove Heaven which will be released in America and Europe on the Nintendo 3DS eShop on May 23, 2013 for $3.99 and €3.99 respectively.
In this rhythmic puzzler an angel, Rhymi, must deliver a letter from the Devil Lord to a little angel who is actually a little demon. The game offers over thirty levels in two modes, Story mode and Timed mode, in which players can groove their way in search for Red, Pink and Golden notes.
Coming from today's Iwata Asks...
Today I'm here in Paris visiting a company called NERD1. The official name is "Nintendo European Research and Development SAS", but we call it "NERD" for short. Perhaps, you may know the company by the name "Mobiclip". Mobiclip and Nintendo have been working together for some time now, and in 2011 Mobiclip became part of the Nintendo group before changing its name only recently.
Well, there's not going to be a better Nintendo internal development name than that! Thanks to
NintenDaan
for the heads up.
Link
Nintendo Made A New Dungeon Crawler. This Is It.
Early last month, Nintendo released a download game on the Japanese 3DS eShop. However, as it was only given out free to Gold and Platinum Nintendo Club members, the chances are high you'll never get to even see it — much less play it.
The game is called Nintendoji — and is based on a pun on the company's name and the literal meaning of the name. As Nintendo literally can mean "Heavenly Obligation Shrine," Nintendoji can be translated as "Heavenly Obligation Boy" and is about said boy monk who is hunting down holy items for the shrine. As it is a Nintendo game, these items are anything from green Koopa shells to Donkey Kong's barrels.
To see the game in all its turn-based dungeon crawling glory, check out the video above.
Nintendoji was released on April 4, 2013, on the Japanese 3DS eShop. It is only available to Gold and Platinum Nintendo Club members. There is no word on an international release.
Media Outlets List Call of Duty: Ghosts for Wii U
Posted Wed, 22 May 2013 | 14:40 BST by Thomas Whitehead
Based on past form, official confirmation may take a while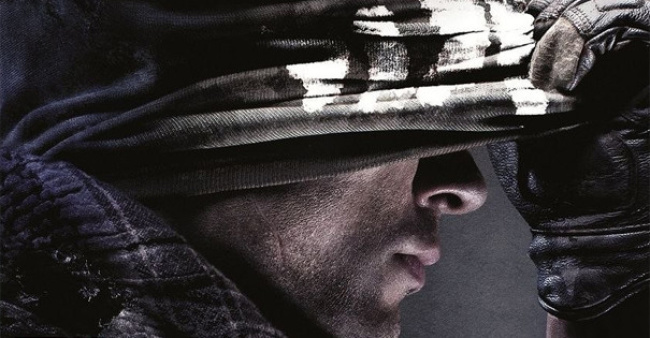 Activision has been rather coy about whether its latest FPS extravaganza, Call of Duty: Ghosts will be coming to Wii U, being suitably cryptic on the subject. Vagueness has left the door open to optimism for fans of the series that happen to primarily use Nintendo systems, especially as the title's being released for every other home console, both "current" and "next-gen".
The debut trailer that was broken out at the Xbox One reveal event yesterday didn't list platforms beyond Microsoft's new system, meaning yet another continuation of the uncertainty. We've already had speculation based on retail listings, but now two separate, large scale media outlets have included Wii U in their listings. Gametrailers is one, though it lists most versions as arriving on 4th November, contrary to the official date of 5th November. Polygon, meanwhile, has listed the Wii U as joining the other platforms in multiple articles in the last 24 hours, while also giving the official date of 5th November. There's still an absence of official confirmation, but with Polygon in particular repeatedly referencing a Wii U release, perhaps retail and industry sources are as good as confirming its arrival.
It's always seemed unlikely — though not impossible — that Activision would pass up a platform that it's already supported with Call of Duty: Black Ops 2, and let's not forget that the last title was also confirmed for Wii U later than other platforms, with the final word only coming at the system's reveal event in New York.
Assuming the indications are correct, would you be interested in trying this new entry out, especially as it's recruited an oscar winning writer to help put together the campaign's plot? You can see the reveal trailer — catered to show off the Xbox One — below.
Nintendo Life
-
20 hours ago
Getting Rex Rocket onto any of Nintendo's devices would truly be a dream come true for us. We will do everything in our power to to get Rex ...
Infographic: What's it Like Inside a Poke Ball?
How many times do you encase an innocent little Pokemon in one of those Poke Ball things, but have you ever taken a moment to think about what the conditions are like for them in there? Well, the folks over at Movoto have put together this lovely Infographic. (3DS, Nintendo DS)
http://n4g.com/news/clickout/1262716 Also post in thread.
Touch Detective Rising 3 Is In Development For Nintendo 3DS The Funghi craze in Japan pays off with a brand new Touch Detective game.
Nintendo Life
-
18 hours ago
Namco Bandai has announced it is developing a 3DS title based on the upcoming manga series Devils and Realist, which is due to air in ...
TechNewsDaily
-
2 hours ago
When Nintendo launched its new Wii U video game console last November, the company was looking to usher in the next generation of games ...
Show more

Quoted for monthly cleansing.
Also, the poll can go away as well, time for a new one.
What 3DS game have you enjoyed more?

NSMB2
2
4.26%

Fire Emblem
19
40.43%

Luigis Mansion 2
6
12.77%

Mario Kart 7
7
14.89%

Kid Icarus: Uprising
10
21.28%

Code of Princess
0
0.00%

Digital only game
0
0.00%

Other ( post below)
3
6.38%

Total:
47
The NINTENDO PACT 2015[2016 Vgchartz Wii U Achievement League! - Sign up now! My T.E.C.H'aracter