deskpro2k3 said:
Shiken said:
FFVII did not really revolutionize anything that we have not seen in other FF games on the SNES. This is an undeniable FACT. It is however, still a fantastic game.
Thats how I see it at least. It had nothing to do with people being able to praise FFVII. It deserves praise. I just found it funny when you pointed out excerpts from reviews and said they were more important with the score. So I decided to make a jest. Thats all.
That made me laugh pretty hard.
"FFVII did not really revolutionize anything that we have not seen in other FF games on the SNES"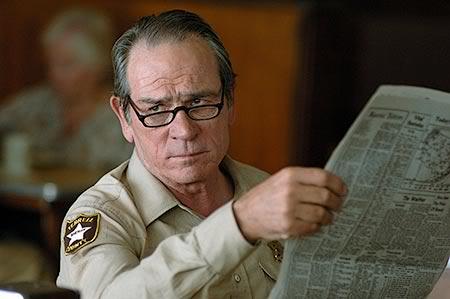 FF7:
-went from 2D sprites and tile backgrounds to 3D characters and impressive, artistic and highly detailed pre-rendered backgrounds
-basically ushered in FMV storytelling during key scenes. FF7 is responsible in large part for the cinematic storytelling road the industry has traveled down for AAA games since
-the music made a similar leap, with a huge, sweeping orchestral soundtrack
-became the blueprint for RPGs and cinematic story focused games to follow
Something else revolutionary: Final Fantasy VII is the first game to allow you to play through a flashback, only for that flashback to turn out to be completely wrong.
The best dungeon
The best piece of music
Best summon: Knights of the Round
Everything you just listed is just a standard result of changing to more powerful hardware. From a gameplay and storytelling perspective, it plays exactly the same as the Final Fantasy games before it.
Story: FF 6 did it better.
Music: Again 6 and Chrono Trigger did it better.
Best summon: Subjective, but it was the most powerful.
From a gameplay perspective, NOTHING changed outside of game specific mechanics which is and has always been present in EVERY JRPG. There was no revolution, just a great JRPG. The fact that you try to push that FFVII is the game of all games is why people keep calling you out. It is like you are putting your hands over your ears and ignoring every fact presented to you. You have made a parody of yourself in this thread at this point, and it has nothing to do with people just "saying positive things about FFVII".
Ocarina not only changed from 2D to 3D, but how you interact within that 3D world. It added mechanics that are even used outside of its respective genre. As I said, it is a mid tier Zelda game. However it revolutionized 3D gaming far more than anyone could hope to say about FFVII. This is a fact, but you seem to miss the point. You are letting your love for the game blind you into believing what you want to believe.
Now to claim FFVII is a better game, for whatever reasons you have, is a valid opinion. Like I said, I had trouble choosing myself. But when you try to act like the game is some revolutionary masterpiece, when it does not do anything from a gameplay perspective that has not already been done by previous games, with FF6 arguably doing it better, it makes it hard to take what you say seriously.