Sony Computer Entertainment has announced that first person shooter Killzone 2 new multiplayer game fields receive. De uitbreiding voor het in Nederland gemaakte PlayStation 3-spel is vanaf 30 april gratis te downloaden. The expansion in the Netherlands made PlayStation 3 game from April 30th for free download.

Het uitbreidingspakket voor Killzone 2 gaat 'Steel & Titanium Pack' heten. The expansion pack for Killzone 2, 'Steel & Titanium Pack' names. De dlc bevat twee nieuwe levels voor de Warzone-modus, waarin maximaal 32 spelers het tegen elkaar kunnen opnemen; de speelvelden zijn Wasteland Bullet en Vekta Cruiser genoemd. The TLC has two new levels for the Warzone mode, where up to 32 players against each other directly, the playgrounds are Wasteland Bullet and Vekta Cruiser said. Het pakket wordt vanaf 30 april in de PlayStation Store aangeboden en is dan gratis te downloaden, zo maakte Sony Computer Entertainment vrijdag bekend. The packet is from April 30 in the PlayStation Store and is offered free to download, as was Sony Computer Entertainment announced Friday.
Wasteland Bullet speelt zich af op een trein die de stad Pyrrhus verbindt met The Wasteland. Bullet Wasteland takes place on a train that connects the city with Pyrrhus The Wasteland. Omdat de trein continu met hoge snelheid doorrijdt, moeten de spelers rekening houden met het feit dat de trein regelmatig objecten passeert: een botsing hiermee betekent een zekere dood. As the train continuous high speed driving, the players take into account the fact that the train regularly passes objects: a collision this means a certain death. Vekta Cruiser is in dat opzicht een minder gevaarlijke omgeving, maar omdat de actie zich volledig aan boord van een ruimteschip afspeelt, zijn de ruimtes klein en zijn er veel plaatsen waar vijanden verstopt zouden kunnen zitten. Vekta Cruiser is in this respect a less dangerous environment, but because the action is fully on board a spaceship playing, the rooms are small and there are many places where enemies could be hiding.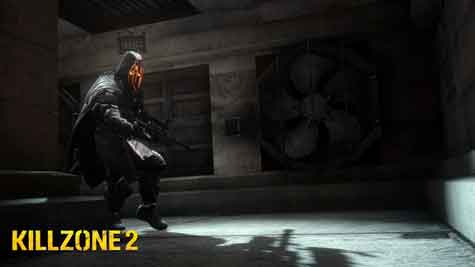 http://translate.google.co.uk/translate?u=http%3A%2F%2Ftweakers.net%2Fnieuws%2F59547%2Fsony-kondigt-multiplayer-uitbreiding-voor-killzone-2-aan.html&sl=nl&tl=en&hl=en&ie=UTF-8
Sony are paving the way, They are true role models. Free online with Free DLC = Sony computer entertainment. Sony has understood how to keep it's consumers happy rather charging money for something that should automatically be free.
Many struggle to reach the stature that Sony has laid out, Thank you Sony.
http://www.n4g.com/ps3/NewsCom-310300.aspx?CT=1#Comments
Megaman2 Out.