bardicverse said:
Xyrax said:
HAHAHAH YES! GG America you did it!
.... and this is exactly why I didnt vote for Obama OR McCain. I am so sick of the following lines I've had slung at me:
"Vote for McCain, because Obama is black"
"Vote for Obama, or you're a racist"
So to everyone who played the race card in this election, kindly burn in hell.
I voted for one of the lesser known tickets, simply to protest against both sides, and no, I didn't vote for Nader.
"McCain used POW! It's not very effective..."
"Obama used Race Card! It's super effective!!"
"Maverick McCain fainted!"
"What? Obama is evolving!"
"Senator Obama evolved into President Obama!"
Congratulations USA! The world is expecting much of you now!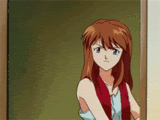 "You won't find Adobe here in Nairobi"