Machiavellian said:
Azuren said:
I mean, why would I take you seriously when your name is literally derivative of one of three "dark" personality traits and means politically unscrupulous? That and you're clearly the type to gloss things over, which I'll prove in just a moment.
But first, the act of assuming my mother isn't a whore? Because it's about context. I get that you're here to be two-faced (not my words, it's simply a verified synonym of your name), but context is pretty important when someone says I assume some are good people. Just based on that fact that he assumes some are good throws a wrench in your analogy, since he's assuming a positive and not simply assuming the lack of a negative. But hey, your name continues to paint a picture of just what exactly you're here to do.
Back to the glossing over things: I never said you were racist. I actually complimented how you were addressing policy instead of just calling him racist. It's gotta be embarrassing when you call someone out for not reading your posts, when that's exactly what you did. And you also assume he wouldn't want someone with more experience in his cabinet, but that's just your bias showing. You don't want to give him any credit, you just want to call him stupid and dumb and not have anyone retaliate.
Less about what you said and more about challenging the moral posturing that goes into effect again Trump's immigration policies. Want a more direct rebuttle? Well, you're aware of when and why those laws went into effect, right? It was a Clinton era law that was set up to stop child trafficking, which was a huge problem at the time. It's also still been upheld throughout Clinton's tenure, as well as Bush's and Obama's. The reason it's an issue now is two-fold: there are record numbers of illegal crossings, so there would obviously be a record number of separations. It sucks, but child trafficking is a terrifying thing. The other reason is because the media is trying to earn their next dollar off of the Trump bump, so they incite people with their ragebait.
Insults aren't a viable substitution for an argument, but I suppose it does help you live up to your conniving name (another verifiable synonym). I didn't make an attempt to "show how you are wrong", because you didn't present anything to prove or disprove. You made a vague blanket statement and called Trump dumb.
Again, you're not making a point. You're just calling him an idiot.
Which is why I said some sources show a positive effect and some show a negative effect, making it something that seems more nuanced than you would probably care to admit.
That's a whole lot of accusations coming from someone with such an insidious name (verifiable synonym). I do enjoy how you didn't deny getting information from Maddow, too. Instead you just double down on the "Trump is dumb" arguments and make the hypocritical claim that I don't know anything just because I don't immediately agree with someone who would call out Trump for being opportunistic when their username is quite literally a synonym for opportunistic.
It's called a write-in, bub. You can't seriously expect me to take someone as deceitful, dishonest, and treacherous (all verifiable synonyms) as you seriously when you can't even formulate the idea in your head that someone liked Bernie so much they opted to write-in his name? Get a clue, dude, the only reason there is derangement syndrome is because people hear his name and immediately think "gotta shit on this guy, even if I don't have a point to make".
Lol, now we are comparing someone name to how you take them seriously or not. Oh well, I guess we have reach that point in this discussion. let's get back on topic in this thread and we can take this one to another one if you want as I can argue your points all day long but it would then mean another 3 hundred word post.
It's a pretty important aspect to keep in mind when it pertains to the type of discussion. I don't believe you're here in good faith, just like it would be fair to assume a guy named XboxSux is probably not participating in Xbox discussion in good faith. If you have a hard time understanding that... Well, that's on you.
And what point? The one where you have a hard time contesting the fact that over half of your arguments have been insults rather than positions, or the one where you realize you named yourself after the personality trait of politicians that literally everyone here can agree is the problem with politicians?
Watch me stream games and hunt trophies on my Twitch channel!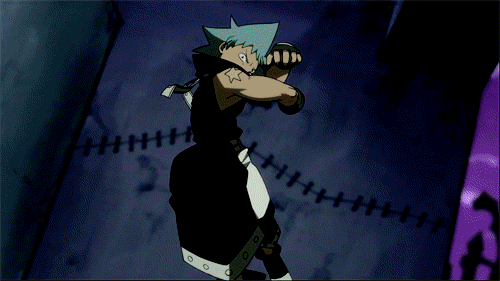 Check out my Twitch Channel!:
www.twitch.tv/AzurenGames