o_O.Q said:
"These four should be sufficient. All the others are people who struggle to find their identity, so they try to push themselves in categories. I don't think this is very useful (especially since a lot of them basically mean the same thing), and I also don't think it's a very healthy thing for these people to do."
so if someone wants to be a unicorn, for example, the other people around them should be expected to play along with that?
This is such a terrible argument that anti-LGBT+ groups keep on using to try to discredit people who struggle with understanding their own gender. Unicorns are mythical beings. Being transgender is completely different from being from a different species, c'mon. This is basic stuff. No one is trying to say that they're not human. This is so ridiculous. I know I can't expect any common sense from you, o_O.Q, but hopefully someone not as willfully ignorant and narrow-minded will read this and change their arguments.
Kuksenkov said:
As a bisexual individual, I'm supposed to be part of this LFBTQJXBEKUV+ "community", but I personally believe that the entire gender talk is ridiculous.

I will never understand "genderfluid" individuals who fluctuate between genders depending on how they are feeling. Nor will I ever understand those who utilize "they/them/their" pronouns when referring to themselves. These kind of people are struggling to love themselves and the bodies they were born with, and as a result all these bullshit of "I feel like a man today, but maybe in 10 minutes from now I'll be a woman. Tomorrow I am multiple genders at once, and next month I'll identify as a hydra from ancient mythology because I CAN and I FEEL THAY WAY, so you should address and acknowledge me as a monster from ancient mythology if I feel like one".

No, there is three options: Man/Woman/Other (please specify).
You don't need to use "LGBTQJXBEKUV+" to refer to the LGBT+ community. By doing that, you're just giving more ammo for bigots to attack us. Everyone is happy with just LGBT+ or LGBTQ, whichever you find more comfortable.
I'm not completely in par with the genderfluid community, so I can't tell you exactly how that works, but I say we listen before we invalidate them. But what I know is why some people prefer to use "they/them/their" pronouns. Some people don't feel totally male or female, and therefore they prefer to be called by a gender-neutral pronoun. I don't see why that should be such a big deal if it makes no difference for us but makes someone happier.
No one is saying that you can identify as non-human. That's such a ridiculous jump. Stop giving ammo for anti-LGBT+ groups to discredit a whole community because of your lack of knowledge of a group of people.
Ps.: Other (please specify) is an open-ended option. There are clearly more than three options if they ask you to specify. If there were only three options, they would probably just write the third option there.
kirby007 said:
Thank god *what gender is god?* i can now see who quoted me xD

Ahahahahahahahaha @jrpgfam you realise im jerking around right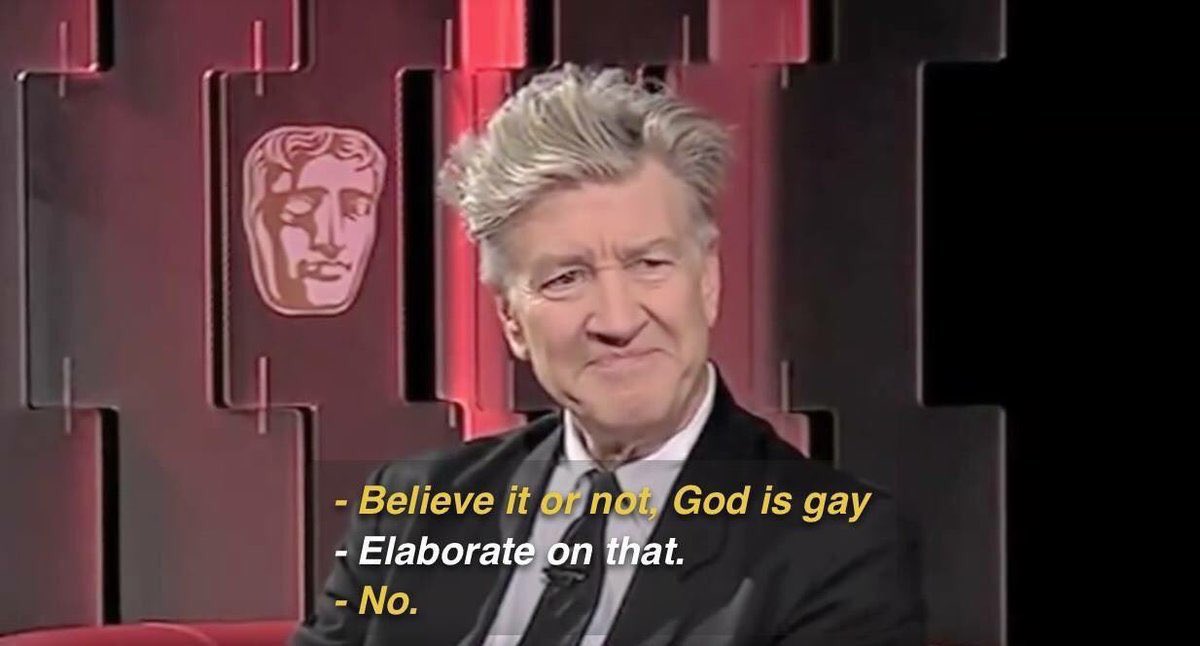 MrWayne said:
o_O.Q said:
how do you differentiate between men and women?
Why are you answering with questions?
Because that's o_O.Q for you. That's what they do when they don't have arguments, they answer with random questions to try and change the subject.

G O O D B O I