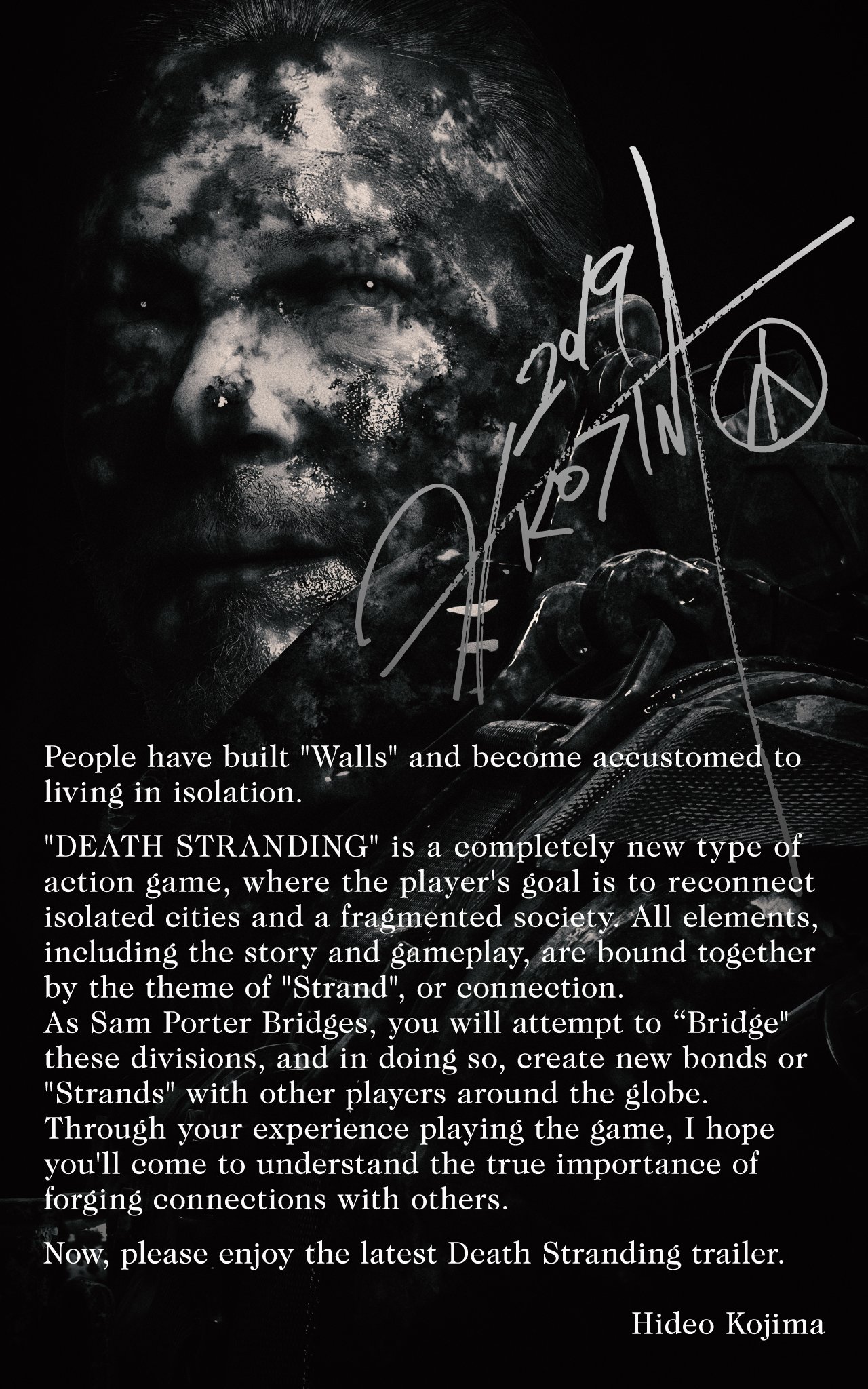 The "completely new type of action game" has me intrigued.

But I wonder if this is a game where you to a large degree have to jump in with blind faith?
Because the way you "connect" with other players may be something you don't want getting spoiled before playing the game. So I don't know if I'll look into any details of the game outside of what Kojima provides us with in trailers.
But so far the trailers alone haven't made it clear to me how or why I'd enjoy this game. So yeah, maybe I'll just have to trust Kojima on this one.