SuperMetalDave64 is a youtuber who I've had a lot of up's and downs to a lot of things he has said in the past. But anyways, one thing that happened was that before E3 2017 is that he knew that 2 new Metroid games were coming which later turned out to be true. There has also been a couple other things like with Mario X Rabbids, but he's done enough to a point were I believe he has some creditability.
Anyways so why am I making this thread? Well recently SuperMetalDave64 has been teasing something big is coming from Nintendo on his youtube channel in videos that I'd have to give an A in cringe and showmanship:
https://www.youtube.com/watch?v=iEyBw3BF4jk
https://www.youtube.com/watch?v=gl_7ingH7Kg
These videos are parts 1 and 2 of 3 of what SuperMetalDave64 is said to be teasing. But what is he teasing exactly? Well there are a few theory's but one is pointed at more than any other and that is a more powerful Nintendo Switch Dock. How powerful this dock will be? We don't know. But it seems to be what he is trying to get across.
This can be most clearly seen in the second video where I was very surprised at first to see British location appear on screen called the Dock Street Market at 0:51 seconds into the video.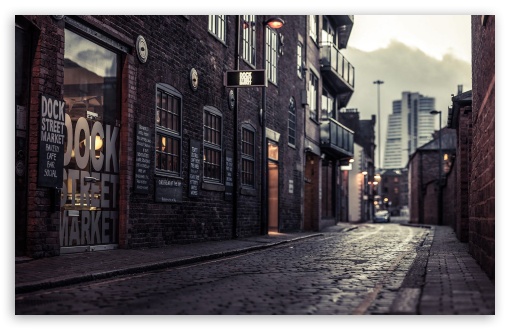 Obviously, the reason this was in this was in the video was due to the word 'dock' being in the location.
So I think it is pretty clear that SuperMetalDave64 is saying in a super creepy way is that Nintendo is planning to release a more powerful Nintendo Switch Dock, at least that's what I think anyway. So what do you think? Do you think what SuperMetalDave64 is saying could be true or just BS? I'd say there has to be something here. He wouldn't be making these videos if he didn't have something potentialy concrete to go off. While I don't see much point in a more powerful Switch dock, I suppose it could attract more people in buying one.