MortienGerrux said:
joeorc said:
So again Sony sold off SOE & their PC arm..Sony is out of PC market.. Why would they than turn around spend more money to support PC in any real meaningful way.. They again sold off SOE
Maybe because it would cost them like 100.000$ to make a good PC port for one of their exclusives, and they turn that into atleast 100M $ profit by selling 1-2 million copies (depends on which exclusive)
Again that would defeat the purpose of having a PlayStation not a [PC] as the center hub for entertainment computing for the living room..
It makes sense for Microsoft, because PC Is a Microsoft platform for those running a Windows OS powered PC..but again Sony Sold off SOE, why sell off a,PC development studio to just turn right around and Have to make yet another PC development Studio?
Think about this Playstation Opened up a development studio for Mobile smartphone's which smartphone OS would be Sony's main target for these smart phone game's?
Not windows phone I can tell you that.
It seems many think Sony needs PC. To make profit, with out PC many seem to think Sony cannot have a sustainable PlayStation platform going forward. But I do not think Sony wants to invest into a platform that they sold off assets off in the 1st place at least nothing more than streaming to PC being really the only thing if that.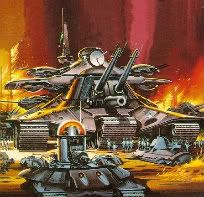 I AM BOLO
100% lover "nothing else matter's" after that...
ps:
Proud psOne/2/3/p owner. I survived Aplcalyps3 and all I got was this lousy Signature.