VXIII
on 28 February 2016
Aeolus451 said:
VXIII said:
More like 1 when it comes to the lore, world building, NPCs, level design, and epic bosses.
More like 2 when it come to the gameplay in general. More variety in playing styles, something to counter back-stabs.... anything....please

. Also the ability to reset yout stats.

As someone has said, I want the positives of both games.
I really agree with those. Also I wish they would add in sidestepping like how it's done in the witcher 3. I really liked being able to go with either a roll or a side step on a whim. it would definitely make pvp more interesting and less predictable.
That would be wonderful.
I always thought that holding the weapon with both hand while hanging the shield on the back should have been implied as a strong defense against backstabs. It doesn't make sense that backstabbing does as much damage even through the shield: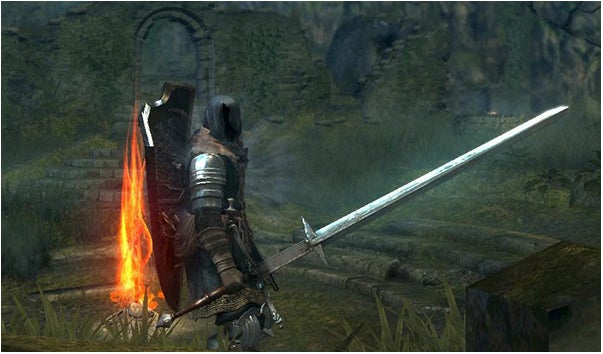 DSII had a ring and an armor effective against it. That's why I enjoyed DSII PvP much more than DS.