LudicrousSpeed said:
So someone actually made a stat based on the ineptitude of Alex Smith, called Air Less EXpected, or ALEX. It tracks how far short or beyond a first down marker a QB throws on third downs. Amazing.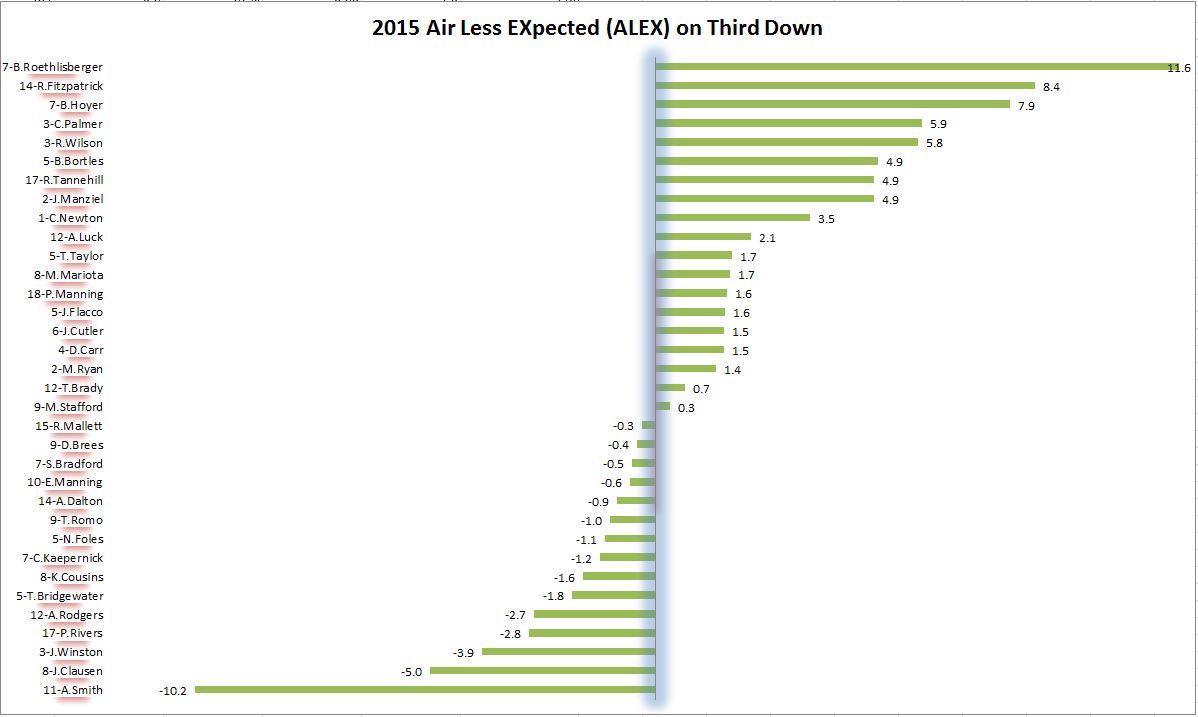 Also, I'll take the Ravens tomorrow night.
That is both a brilliant stat and an incredible chart. Finally, we can put a number on Small Hands' ineptitude!
It doesn't answer whether he's better than Kaepernick, though.