1156 posts since 05/01/09
How much will Captain Toad sell this holiday and LT?
5537 posts since 03/05/14
around 1 million this holiday
3.2 ltd


Bets:
(Won)Bet with TechoHobbit: He(Techno) says 10 million by January 1,2014 I say 9 million by then. Winner gets 2 weeks of sig control.
(Lost)Bet with kinisking: I say Ps4 will win April NPD while he says Xbox One will win it; winner gets 1 week of avatar control.
Official Splatoon Thread Official Kirby Thread
Need to Express Your Anger about Nintendo's Future Nintendo Fans: Express here
Official Ni No Kuni Fanboy:
Familiars Captured:37
Game Beaten: 2 times almost
Times I got teary during some scenes: 3
2615 posts since 05/02/14
Humm... 600,000 this holiday, 3,000,000 lifetime.
2632 posts since 26/12/13
800k this holiday, LTD...I dunno. Maybe 2 or 3 million? Maybe...

I'll certainly try to get it at some point.


309 posts since 03/03/14
Is it a physical game or only digital?

450,000 this holiday, and 2.5 Mil. lifetime.


Global 2015 Hardware Preditions: Ps4- 31 M. XOne- 20.1 M
Wii U- 12.3 M. (Revised April 2015) NNID: poliwrathlord | Xbox Gamertag: GameSheikh
4306 posts since 13/06/14
600k this holiday, 2m lifetime.


In loving memory of the Rocket avatars. May their fate lead to a return in the future.
Bet with curl-6 NOO, CURL, COME BACK :( Zelda Wii U will run at 1080p (he says 720p).
1156 posts since 05/01/09
Poliwrathlord said:
Is it a physical game or only digital?

450,000 this holiday, and 2.5 Mil. lifetime.

Its physical its on Best Buy and Future Shop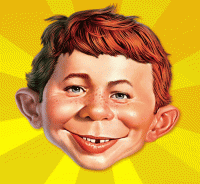 643 posts since 25/04/13
700k holiday, 2mil lifetime


ADD ME ON MIIVERSE AND FRIEND ME, D00dZ: PM ME
3644 posts since 17/02/12
I feel like I'm missing something here. Not sure why people expect this to be such a huge hit. The game seems to scream niche. It's an odd sort of puzzle/platform hybrid featuring a C rank Mario character. I'm not saying it won't be good, I'm sure it will be, but I don't see why people are expecting such huge sales, especially with Wii U figures where they're at.