There will be...

0
0
0.00%

1
28
13.15%

2
38
17.84%

3
47
22.07%

4
33
15.49%

5
27
12.68%

6
8
3.76%

7
5
2.35%

8
1
0.47%

9+
26
12.21%

Total:
213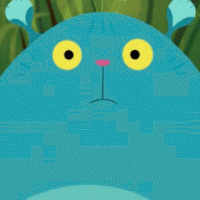 268 posts since 07/11/10
Only counting new AAA full exclusives.
Buying order: Switch, better pc
7328 posts since 10/06/13
Probably 0.


"I've Underestimated the Horse Power from Mario Kart 8, I'll Never Doubt the WiiU's Engine Again"
3702 posts since 17/02/13
22494 posts since 13/06/13
The one PS4 exclusive that will get announced will be Taiko for the PS4!


---Member of the official Squeezol Fanclub---
2042 posts since 23/06/07
i'd guess 3, 2 at Gamescom (GG and somebody else), 1 at TGS
i think that before 2014 is over there'll be more announced but not at those events


6864 posts since 23/08/12
If you have à bit of common sense, 5,6 si the least to expect With all the japnese games in developpement with out évén couting Gamescom
Predictions for end of 2014 HW sales:
PS4: 17m XB1: 10m WiiU: 10m Vita: 10m
6304 posts since 28/11/10
8415 posts since 19/02/14
3. Guerrilla Games' new IP, Media Molecule new IP at Gamescom and something Japanese at TGS.