Gameplay Live at the Nintendo Treehouse:
https://www.youtube.com/watch?v=yGsXGy9ZvIs
-----
Codename S.T.E.A.M. is a turn-based strategy game with unique elements taken from action games. It's a new IP by Intelligent Systems. Set in London during an age when all machinery runs on steam. In the game, Steam is a force creating by Abraham Lincoln to defend the world from alien invaders. Players will harness this force to fight. Cell shaded, cartoony, and steampunk.
"Turn-based strategy, third person shooter, steam-punk ... Codename Steam is a quirky little title that came to be from a collusion of all of these elements." Yamagami said.
"Players will take command of the unit steam a unique fighting force created by Abraham Lincoln to defend against a mysterious invasion from space," Yamagami said.
"We turned again to action games, to first-person shooters. The thought process between a strategy game and a shooter are quite similar. You get some information about the environment and then you come up with a plan and then you execute a plan. You do that in a linear fashion in a game like Fire Emblem. In a shooter you have to solve problems in a nonlinear fashion."
The fighters in the game run on steam. The game has "innovative" use of the touch screen.
The units wear steam engines on their back and this gives them steam. A gauge shows how much steam they have. Until you perform some sort of action your steam isn't completely used up, Yamagami said. Within the limits of your steam you can move around the battlefield. This allows the player to explore and that adds to the exploration element. But you need risks, he said.
The bottom screen displays your team, abilities, end turn options and more. All the action stays on the top screen of the 3DS. (Thank God)
"You should be able to see what sort of powers they have by looking at them," she said. "This also means you won't be spending time grinding for more experience to boost your stats for more points. Instead you're focused on expanding the team and making them stronger."
Some of the inspiration for the design came from Silver Age American comics, she said. Jack Kirby and Bruce Timm.
The characters on screen include a woman with face paint and a braid reaching out for a bird friend, a tall black man with a gold bull head on his shoulder, a young child with goggles, a burly blonde guy and a skinnier, nerdy-type holding a book and wearing glasses. Weapons have animal motifs.
"The aliens that are attacking the earth are all original creatures but you can tell the inspiration of HP Lovecraft (an American author specializing in horror) in our work."
They are really emphasizing the american comic influence on the artstyle. They want these new character to become iconic. The media seem to be reacting positively to the look of it all.
It sounds a lot like a steampunk Xcom.
"To summarize, the strategic elements are based on three things: Movement and attacks and how you plan out the overwatch attacks. An overwatch attack is, is an attack on the enemy's turn. But for codename steam we've added a couple of unique elements," Yamagami said.
Spinning green pillars on the field allow you to save your game. They're called checkpoints. They don't just save your game, they also allow you to restore health and steam with medals collected during play. There is a tradeoff, by using up medals you won't be able to buy some of the bigger weapons down the line near the end of the game. You can save, save and restore or save and restore all (presumably the whole team) at a checkpoint. If you're willing to take the risk and now spend any medals to restore health or restore steam you're awarded with these bigger weapons down the line.
There is only one difficulty level in the game. If you're in a newer player in the strategy genre, you can use those medals to help you out, if you are more experienced you can save them for better weapons. (You can't buy medals on the eShop.)
"Since the gameboy advance, advance wars .. the music has been composed by (the same guy)I think you noticed the similarities," Patraschcu said. "I wanted the music of the game to reflect steampunk setting. Most of the arrangements use a stringy part, inspired by 19th century music, the heavy metal is inspired by the machinery."
No permadeath. If the characters die in the map you can revive by paying a price in medals, if you don't appear in the next map.
There is not going to be online play but there will be multiplayer which will be online. (Uh... What?) They're not really talking about it yet, but there will be multiple modes.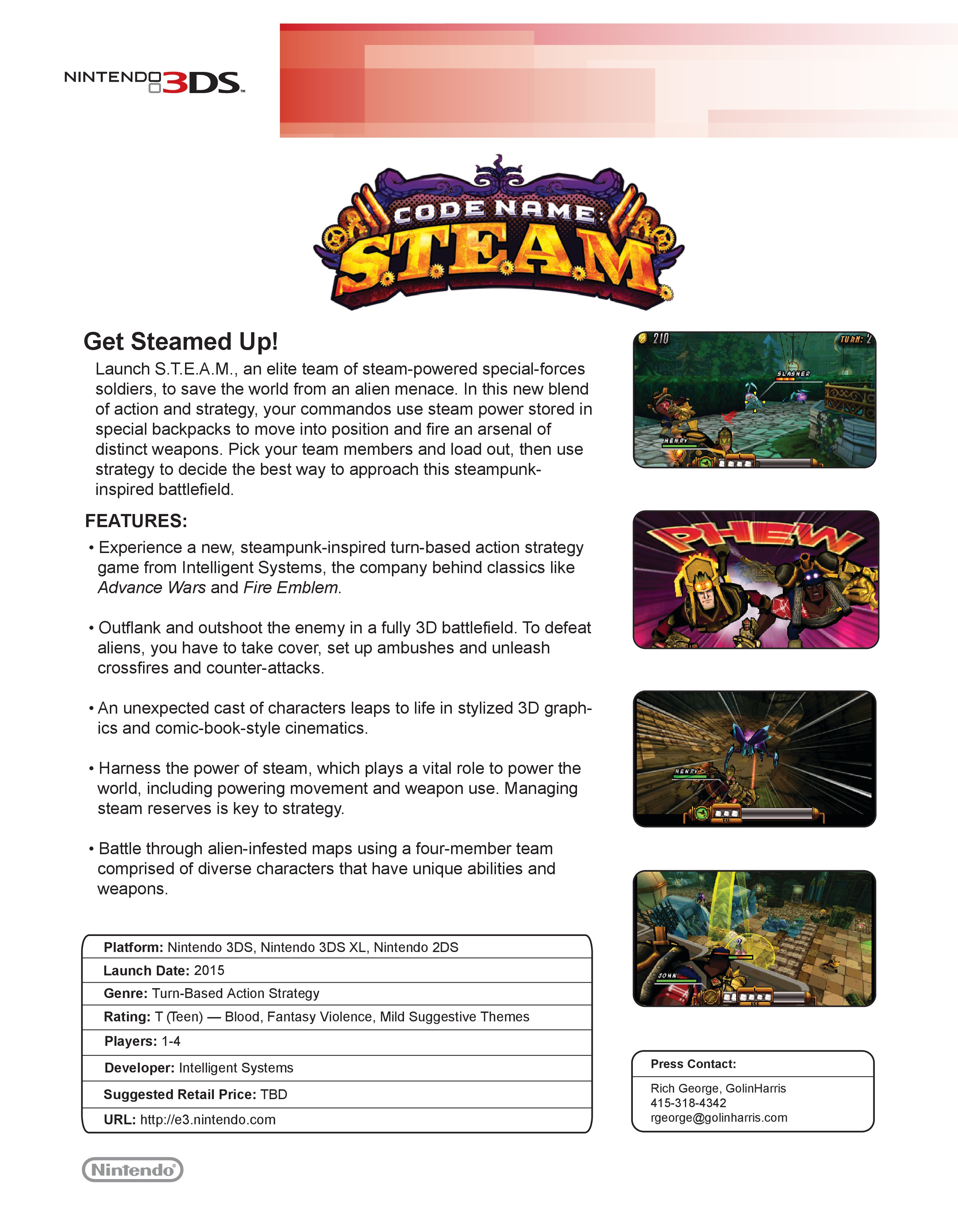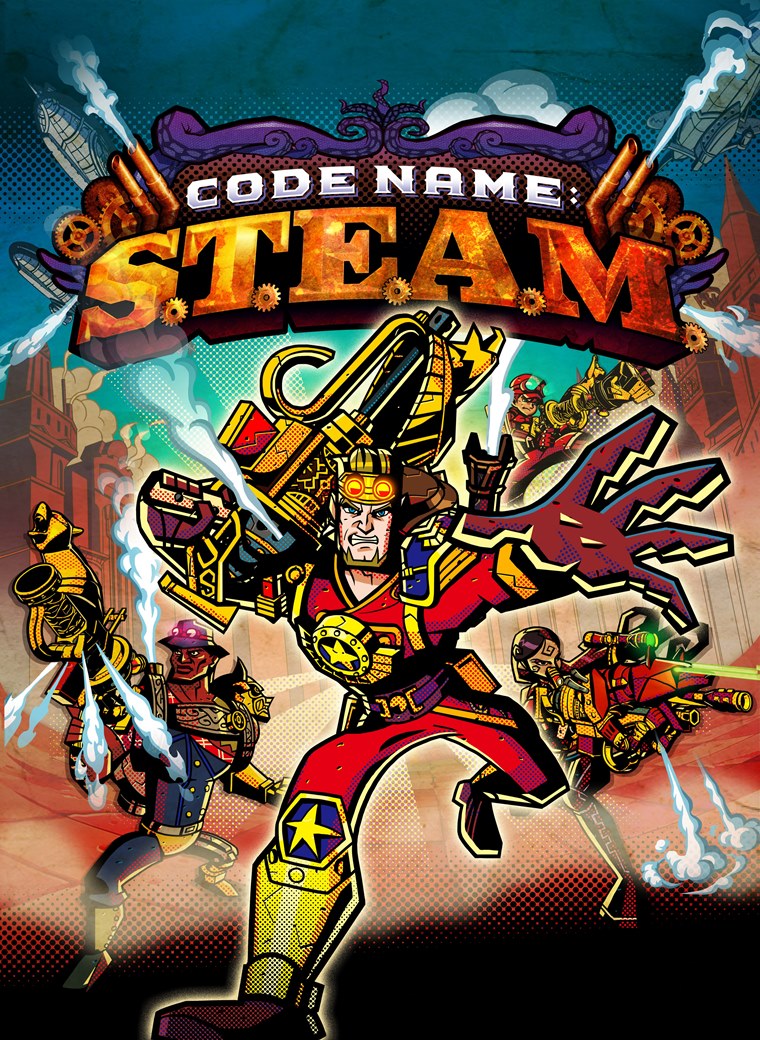 Developing...