4629 posts since 26/02/12
NNID: crazy_man
3DS FC: 3969 4633 0700
4629 posts since 26/02/12
I liked it more than MK7's (which wasn't bad but focused to much on nongameplay, only had like 6 seconds of gameplay)
NNID: crazy_man
3DS FC: 3969 4633 0700
15206 posts since 04/08/13
Honestly, it's the live action crap. Show footage of Mario Kart 8, and then show people angrily screaming at each other in slow motion while playing it on a couch. Throw on a little bit of Mozart's Dies Irae requiem in the background and you're good.
21722 posts since 07/08/13
Cheesy! Although I am disappointed they didn't show the rainbow road 64 track... That would have been fap
Actually, they don't mention the free game thing! I hope they will cause it will sell even more then!
Anime: Haruhi Anime: Love Live
Nsfw Anime Thread Join our Anime Threads!
Sfw Anime Thread VGC Tutorial Thread

31 posts since 27/02/14
_crazy_man_ said:
I liked it more than MK7's (which wasn't bad but focused to much on nongameplay, only had like 6 seconds of gameplay)

Agreed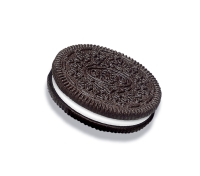 8582 posts since 14/09/13
I think it was great! And remember guys, this is their best selling IP, they'll have more commercials soon

Bet with bluedawgs: I say Switch will outsell PS4 in 2018, he says PS4 will outsell Switch. Winner gets avatar control for a month.
Bet with palou: I say Mario Odyssey will sell less than 900k FW in the US, he says more. Winner gets avatar control for a month.
NNID: Slarvax - Steam: Slarvax - Friend Code: SW 7885-0552-5988
20999 posts since 23/04/09
It was ok had sort of a 90s Saturday morning TV commercial vibe about it. Nothing too terrible, nothing too great ... which for a Nintendo commercial usually is a success.


17314 posts since 16/10/11
Not bad, but not good either.