One of the biggest issues that AMD has ALWAYS struggled with in their GPUs was TESSELLATION performance. The relationship between AMD and tessellation is VERY difficult.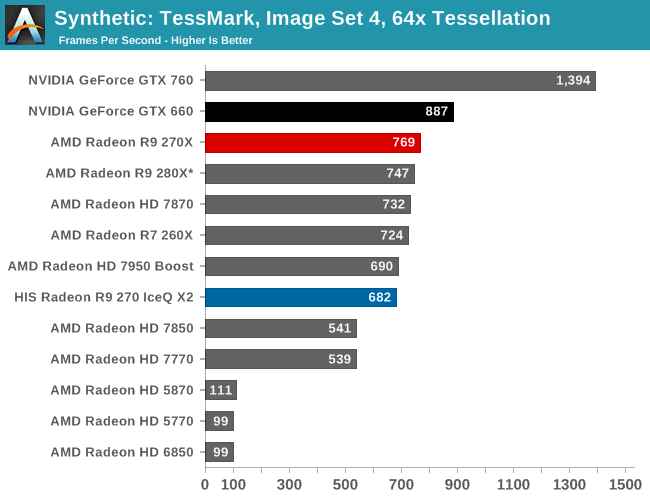 As you can clearly see despite the fact that the 7850 has 2 tessellators and not 1 like the 7770 they both practically have almost IDENTICAL performance in tessmark with the factor set up to 64. One of the main reasons as to why AMD GPUs are known to scale so poorly with higher tessellation factors is because their tessellators are implimented in a conventional way which means it can only handle one primitive at a time in the pipeline.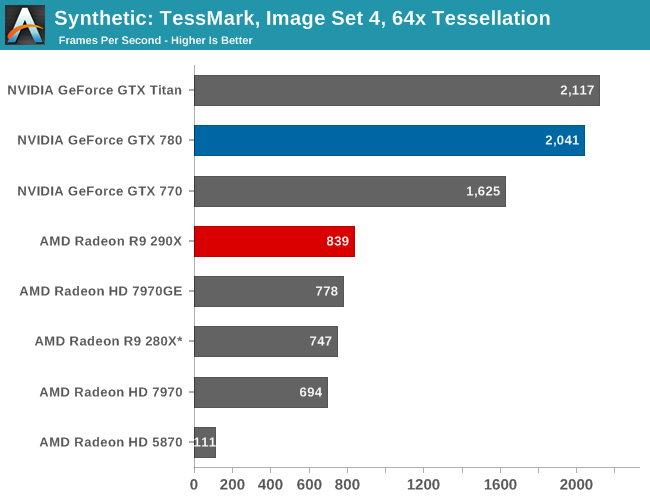 Once again AMD attempted to double the primitive rates of Pitcairn/Tahiti to Hawaii from 2 tri/s to 4 tri/s and it did little to improve the situation at higher tessellation factors. It's extremely embarrassing to see AMD's biggest powerhouse to get beaten for what appears to be a rebadged GTX 680 which features the SAME primitive rates.
Another conclusion that can be made is that even if the X1 only had 1 tessellator compared to the PS4 having possibly 2 tessellators their performance on tessellation factors of 16 and higher would likely be identical for the most part. A better idea of getting more detail rather than using tessellation on AMD GPUs is that passing a higher detailed polygon mesh would have less impact on performance even accounting for the extra calculations of the animations. As for the WII U it's probably using those awful evergreen tessellation engines as you can see from the charts above who's cards are 5770, 5870, and 6850 all of which have MUCH higher clocks than the latte which also diminishes it's already bad tessellation performance.
Seeing as how I'm currently an AMD radeon graphics owner I hope to god that AMD will have figured out a truly parallel solution to tessellation by the time their new pirate island GPUs releases.
I'll find a way to deconstruct everybody's psychology ...