Metal Gear Solid V: Ground Zeroes (on ps3)

Quick Review!!
Pros:
+ Epic graphics that continues to impress even though it's running on old hardware
+ Some of the best Sound Design Ever
+ Voice Acting and Characterization is Strong
+ Lots of room for exploration and side objectives
+ Gets you Super Hyped for MGSV: Phantom Pain
+ 5 "Side Missions"
+ Does a good job sucking you into the world/story

+ Controlls are Spot On
+ Can't just go in gunz blazing, Stealth is super important

Cons:
- - Too DAMN SHORT
- - Terrible Value for retail price
- - Only One Stage for the Main Story

- - This is probably one the biggest Cock-Tease I have experienced in my life
- - Leaving you wanting for more
- - Clocks in about 2 hours including credits, cutscenes and my personal retardation excluding the side missions
- - Not much of a reason to replay the game

Should you buy it?
Are you an MGS fan? Do you have tons of disposable income? Do you like being Cock-Teased? Are you fine with it being less than 2 hours? If so then Yes
Its really fun for the time you spend in it but when its over, its over and you want way more and the side missions doesn't cut it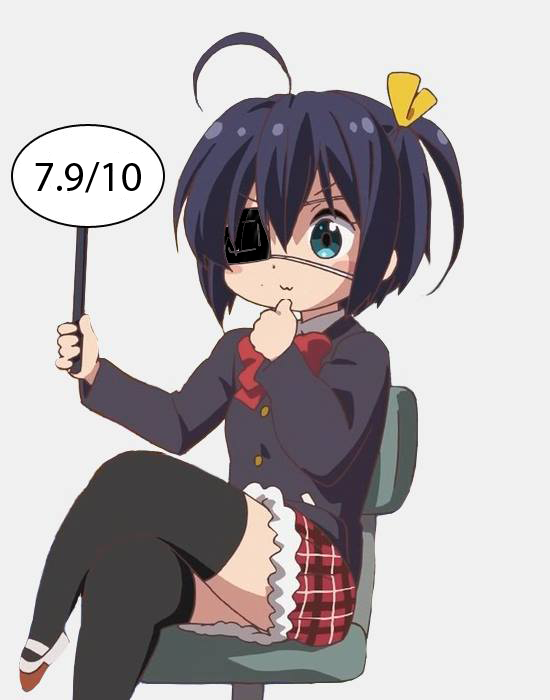 But Jizz! Its not out yet! Its going to be out in March 18th! To which I say: Shush you, it got leaked and I played it! Will post screen shots if anyone wants proof... Also this review should only be taken if you are on the fence of buying it or not and nothing else!

Anime: Haruhi Anime: Love Live
Nsfw Anime Thread Join our Anime Threads!
Sfw Anime Thread VGC Tutorial Thread