11484 posts since 06/01/13
5788 posts since 09/12/12
Nintendo bought Xbox confirmed?
Bets with Slade 1 & 2 |Iceland's Origins | Xbox Empire Flag tutorial
7668 posts since 08/04/13

Your anger may have a legit reason but it doesnt justify using slangs here.
10033 posts since 14/03/11
Better than the vita console being listed as an n64 game, or something like that.

Metacritic has some bugs alright.


The One and Only
5121 posts since 29/10/13
2367 posts since 21/10/12
OH MY GOD NINTENDO BOUGHT MICROSOFT OR MICROSOFT BOUGHT NINTENDO ITS THE END OF SONY AND PC!!!!!!!!!


I love me some Jojo. XD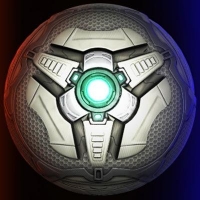 12782 posts since 01/12/13
So Nintendo CAN do 3rd party.


GOTY 2015 is NOW available for free on PS+!!!
I'm not liable for any damaged sarcasm detectors after reading any of my posts.