Forums - Gaming Discussion - Titanfall top 5 kills of the week. (Sick!)
1
25174 posts since 28/07/08
16268 posts since 08/08/07
Lol, that last one was incredible!

And that sniper was pretty insane.
End of 2016 hardware sales:
Wii U: 15 million. PS4: 54 million. One: 30 million. 3DS: 64.8 million. PSVita: 15.2 million.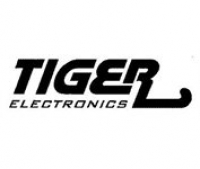 3947 posts since 08/12/13
not so impressiv. kill nr 2 was nice. but its not the lvl of Quake or UT. but its a nice big step from CoD.


675 posts since 12/11/13
Yeah I think this game was made for ''top kills of the week''. #1 was crazy.


7317 posts since 13/03/13
Titanfall makes remedy sick.


Do you have fun playing a console different than mine?
DON'T!!!
34513 posts since 17/08/07
Not bad. I've seen better in Halo, though. My fav was when a bunch of guys were in a Pelican when some guy hijacked it, tossed out the pilot, and flew the ship over a cliff. Then he jumped out leaving all of the passengers to fall to their doom.

However this video does make me want to give Titanfall a try. It looks like there's a lot of room to be experimental and creative. Could be a new addiction....


39858 posts since 28/12/07
Nice.

I'm surprised I wasn't one of the kills on there.

I didn't get chance to get into the beta at all... I was too busy. So the two times I did go on I got absolutely murdered.



I'm not really here!

9735 posts since 10/10/13
IGN is kinda BS, 2+ of those vids are from their own staff. And not even the good ones.


3123 posts since 20/02/13
I liked #1 the best. Nice post OP.


31260 posts since 07/11/08
I was impressed with the sniper one and the Titan drop kill.

The others, not so much.


1